The European Investment Bank (EIB) and CureVac, a clinical-stage biopharmaceutical company developing a new class of transformative medicines based on optimised mRNA, entered into a €75 million loan agreement to support the Company's ongoing development of vaccines against infectious diseases, including its vaccine candidate CVnCoV aimed at preventing SARS-CoV-2 infections.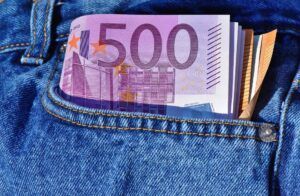 El préstamo, además, apoyará los esfuerzos de la Compañía para ampliar sus actuales capacidades de producción certificadas por las buenas prácticas de fabricación (BPF) y acelerar la finalización de su cuarto centro de producción en Tübingen (Alemania). La financiación del BEI se concederá en tres tramos de 25 millones de euros una vez se hayan completado los hitos preestablecidos.
About CureVac's mRNA technology platform
CureVac's mRNA technology platform has shown potential in the clinical development and production of mRNA based vaccines and therapeutics. The Company's proprietary RNAoptimizer® platform aims to optimize the properties of mRNA medicines based on its three core pillars: protein design, mRNA optimization and mRNA delivery. The technology can be tailored to induce varying degrees of immune responses against specific protein antigens of choice, potentially providing potent prophylactic vaccines for the prevention of infectious diseases at a low dose, such as Rabies, as well as immunotherapies for the treatment of cancer. The technology can also be adapted to avoid immune activation for purposes of protein therapy and antibodies, thereby providing potential new therapeutic modalities for patients suffering from a vast range of diseases.
The Infectious Diseases Finance Facility (IDFF) of the EU's Horizon 2020 programme backs the loan to CureVac. The IDFF is an example of successful collaboration between the European Commission and the EIB in the face of a health crisis. Through the IDFF, the EIB has supported 13 companies with total lending of €316 million for developing cures, vaccines and diagnostics against various infectious diseases, most prominently the coronavirus.
More information