For the tenth consecutive year and at the same time as in 371 other European cities, we invite you to discover the human side of research through first-hand contact and conversation with the experts themselves. It is the European Researchers' Night, which will be held this year on September 24 in the eight Andalusian capitals.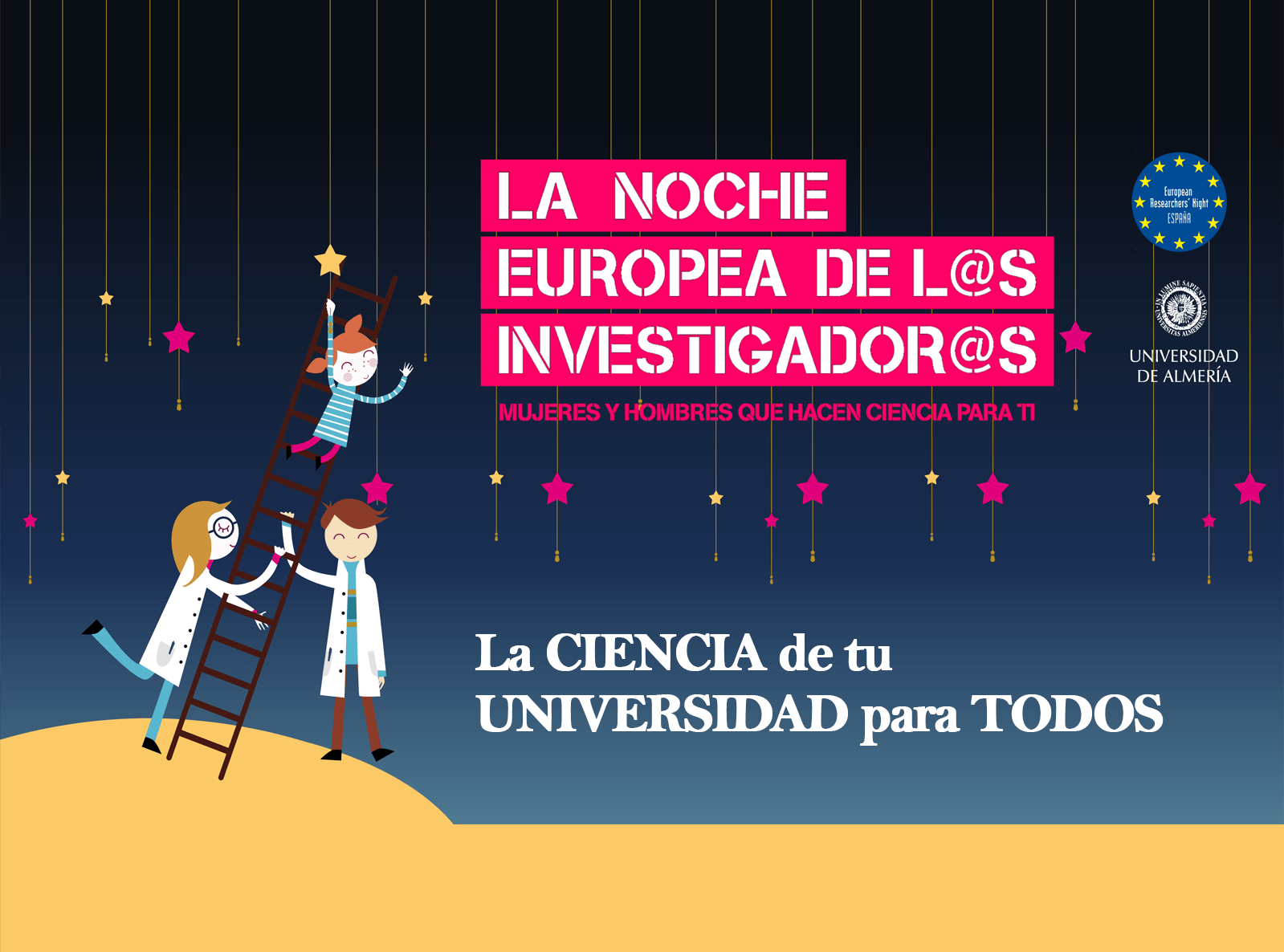 In the 2021 edition, The Night will again be back on the streets with activities in which the necessary measures against COVID-19 will always be guaranteed. The program will be complemented with online activities that can be enjoyed directly from the web. In total, there will be more than 650 activities to bring science and the people who do research closer to the general public, to demonstrate in a practical and playful way the relationship between research and everyday life, and to disseminate scientific studies among young people.
2021 edition will be dedicated to the EU Green Deal, a plan that includes fifty concrete actions for the fight against climate change, which aims to make Europe the first climate-neutral continent by 2050. The activities promoted in the eight Andalusian provinces will have the Green Deal as a common thread.
More information