The European Youth Foundation (EYF) provides financial support to youth organisations to organise local, national or international activities in the context of the 2022 Youth campaign for revitalising democracy.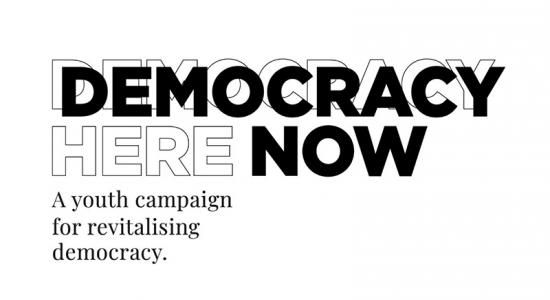 The campaign Democracy here. Democracy now will run from March to October 2022 aiming  at strengthening young people's role in the process of democracy and restoring mutual trust between them and democratic institutions.
The campaign will focus on three key themes:
Revitalisation of democracy
Meaningful youth participation
Digitalisation
Between March and October 2022, both governmental and non-governmental youth partners are invited to organise national and local activities and events according to a thematic monthly calendar.
Financial support
Youth organisations, that want to organise activities, may apply Grant applications for:
Activities should take place in a Council of Europe member state or online or in a hybrid format.
Who can apply
International non govermental youth organisations, International network of youth NGOs, Regional network of youth NGOs, National youth NGOs and Local youth NGOs from a Council of Europe member state with members aged between 15 and 30.
How to apply
Organisations need to mention at the top of the application: 2022 Youth Campaign.
Deadline: 16 May 2022.
More information: Eurodesk