The European Economic and Social Committee supports the digital financial package proposed by the European Commission. While digitalisation brings major opportunities, it also presents risks for the EU financial sector that cannot be overlooked and require swift action.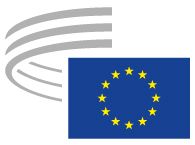 "Digital finance urgently needs to be regulated and the European Commission is on the right track to do so"
In the opinion drafted by Petru Sorin Dandea and Jörg Freiherr Frank von Fürstenwerth, the Committee endorses the Commission's proposal on the digital finance strategy and stresses that the major challenges in the EU financial sector resulting from digitalisation must be tackled head on.
Digitalisation in the EU financial sector goes hand in hand with far-reaching restructuring processes, closure of local bank branches, changes in employees' professional qualifications and completely new forms of work. These major issues must not be ignored. They represent a considerable challenge for providers and – of course – for employees in the financial sector, stated Mr. Dandea.
The EU single market for digital financial services will help improve access to financial services for consumers and retail investors if it functions smoothly. In order to achieve this goal, the fragmentation of the sector needs to be reduced by enabling markets to develop. The EESC backs the Commission's two initiatives on markets in crypto-assets and on a pilot regime for market infrastructure based on distributed ledger technology. In this area, measures are urgently needed to regulate a technology which is becoming increasingly widespread, whose practical application is growing, and which is constantly and rapidly changing.
One pressing reason for these initiatives stems from the fact that, in the last few months, several Member States have adopted national regulatory instruments either through legislative acts or by means of recommendations and guidelines issued by regulatory authorities in this sector.
Digital operational resilience
In the opinion drawn up by Antonio García del Riego, the Committee supports the Commission's proposal on the Digital Operational Resilience, as it aims to bring legal clarity to the Information Communication Technologies risk provisions, reduce regulatory complexity, establish a common set of standards to mitigate ICT risks and facilitate a harmonised supervisory approach. It also seeks to provide legal certainty and the necessary safeguards for financial firms and ICT providers.
DORA not only enhances the sector's resilience to ICT risks, but is also of interest to several stakeholders, including customers, investors and employees, and contributes to sustainable development. At the same time, we must be careful not to add unnecessary bureaucratic hurdles that could prevent EU financial institutions from being part of the global innovative process.
Further information