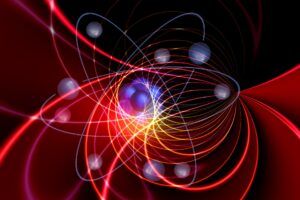 Organisation
University of Amsterdam
Research Field
Physics
Fecha límite
30 April 2020
Location
Netherlands
Project
Project 1: Continuous atom laser
Project 2: Quantum simulation with Rydberg coupled Sr atoms
Project 3: Superradiant Sr clock
Project 4: RbSr ground-state molecules
Benefits
We offer a temporary contract for 38  hours per week, preferably starting at date for the duration of 4 years (initial appointment will be for a period of 18 months and after satisfactory evaluation it can be extended for a total duration of 4 years) and should lead to a dissertation (PhD thesis). We will draft an educational plan that includes attendance of courses and (international) meetings. We also expect you to assist in teaching undergraduates and master students.
The salary, depending on relevant experience before the beginning of the employment contract, will be €2.325 to €2.972 (scale P) gross per month, based on fulltime (38 hours a week), exclusive 8 % holiday allowance and 8.3 end-of-year bonus.
Requirements
MSc. or equivalent in physics or a related field and are requested to motivate why you apply for the position and to supply a CV.
previous experience in an optical, atomic or molecular physics lab;
working knowledge of a programming language (matlab, C++ or equivalent);
excellent English oral and written communication skills;
scientific publications.
More Information