There is a unique opportunity to influence policies to achieve an inclusive digital society participating in the 24-hour Thinkathon.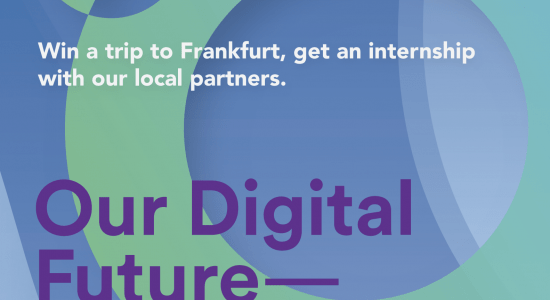 How it works
Throughout six 24-hour Thinkathons in 12 different cities across Europe and Canada, online and on-site participants will work together to shape their society, building on different topics in a digital setting. Participants can choose between different working groups, each of which will focus on a different mission during the Thinkathon.
An expert will coach the working group in the chosen field, giving participants the opportunity to gain valuable insights and develop new skills.
At the end of the Thinkathon, they will have the chance to present their project and win a number of prizes.
Benefits
Participants will have the chance to
– spend 24 hours in a challenging and exciting international work atmosphere
– learn best practices and see how your work will influence politics
– meet engaged people and build a network in Europe and Canada
– have a chance of being selected to represent their project in Europe during the final Thinkathon in Frankfurt, Germany, in October 2020 (travel costs & accommodation included).
Eligible applicants
– individuals aged between 18 and 30 years;
– living as permanent resident or citizen either in Europe or Canada; and
– registering online for the Thinkathon
Dead line
11 March 2020
More information