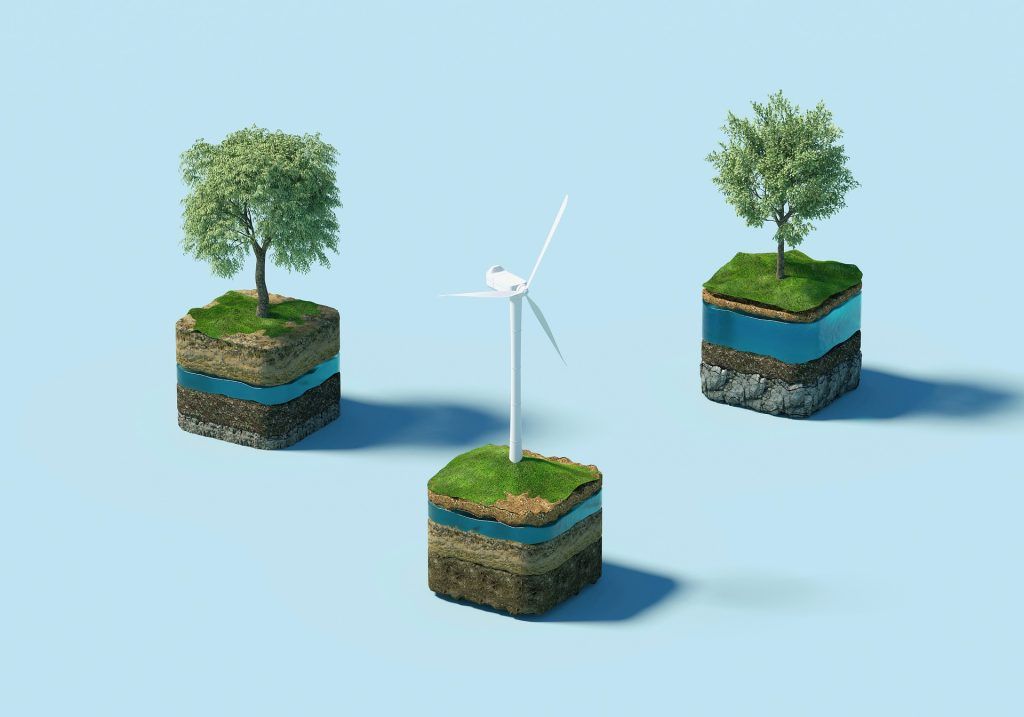 The Commission has today adopted the 2022 Strategic Foresight Report – "Twinning the green and digital transitions in the new geopolitical context". As we prepare to accelerate both transitions, the report identifies ten key areas of action with the objective of maximising synergies and consistency between our climate and digital ambitions. By doing so, the EU will strengthen its cross-sector resilience and open strategic autonomy, and be better prepared to face new global challenges between now and 2050.
Maroš Šefčovič, Vice-President for interinstitutional Relations and Foresight said: "To reach climate neutrality by 2050, we need to unleash the power of digitalisation. At the same time, sustainability must be at the heart of the digital transformation. That is why this Strategic Foresight Report takes a deeper look at how to best align our twin objectives, especially as they take on a significant security dimension due to the current geopolitical shifts. For instance, from 2040, recycling could be a major source of metals and minerals, inevitable for new technologies, if Europe fixes its shortcomings in the area of raw materials. Understanding this interplay between the twin transitions, while striving for open strategic autonomy, is the right way forward."
The green and digital transitions are at the top of the Commission's political agenda set out by President von der Leyen in 2019. In light of Russia's aggression against Ukraine, Europe is accelerating its embrace of climate and digital global leadership, with eyes firmly on key challenges, from energy and food, to defence and cutting-edge technologies. From this perspective, the 2022 Strategic Foresight Report puts forward a future-oriented and holistic analysis of the interactions between the twin transitions, taking into account the role of new and emerging technologies as well as key geopolitical, social, economic and regulatory factors shaping their twinning – i.e. their capacity to reinforce each other.
Technologies essential for the twinning towards 2050
On one hand, digital technologies help the EU achieve climate neutrality, reduce pollution and restore biodiversity. On the other hand, their widespread use is increasing energy consumption, while also leading to more electronic waste and bigger environmental footprint.
Energy, transport, industry, construction, and agriculture – the five biggest greenhouse gas emitters in the EU – are key for a successful twinning of the green and digital transitions. Technologies will play a key role in reducing these sector's carbon footprint. By 2030, most reductions in CO2 emissions will come from technologies available today. However, achieving climate neutrality and circularity by 2050 will be enabled by new technologies currently at the experimental, demonstration or prototype phase.
Geopolitical, social, economic and regulatory factors affecting the twinning
The current geopolitical instability confirms the need to not only accelerate the twin transitions but to also reduce our strategic dependencies. In the short-term, this will continue affecting energy and food prices, with the significant social fallout. In the medium- and long-term, for instance, sustainable access to raw materials critical for the twin transitions will remain of paramount importance, adding pressure to move to shorter and less vulnerable supply chains and to friend-shoring wherever possible.
The twinning will also require hinging the EU's economic model on wellbeing, sustainability and circularity. The EU's position in shaping global standards will play an important part, while social fairness and the skills agenda will be amongst the conditions for success, alongside the mobilisation of public and private investment. It is expected that almost €650 billion will be needed in additional future-proof investment annually until 2030.
For further information