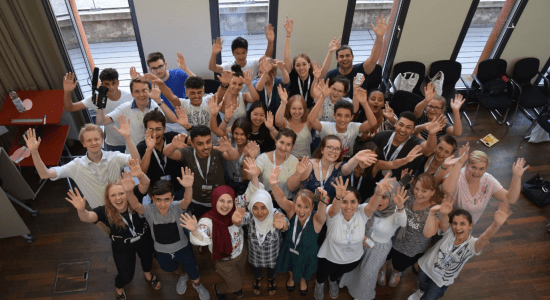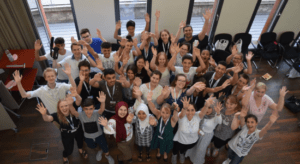 The aim of the foundation is to support the development of young people to be politically conscious and responsible personalities and to support the European process.
The Schwarzkopf-Foundation Young Europe was founded in 1971 in Hamburg. The Foundation has an office in Berlin to coordinate its activities in eastern Europe.
Aim
Since 1991 the Foundation supports the European Youth Parliament. The EYP aims to promote the European dimension in education and to give students in the 18-26 age group the opportunity to participate in a practical, positive learning experience.
For further information here.
Prize
Every year the Schwarzkopf Foundation awards, in co-operation with the European Youth Parliament the "The Young Europeans of the Year".
This is an opportunity to nominate a young person between 18 and 26 years old, in the year of receiving the prize, who will make Europe a better place by working for a pluralistic, open and solidary European society or in the fight against injustice and all forms of discrimination.
The candidates should have achieved outstanding results and wish to actively promote their ideas in the future.
The award is financed with EUR 5.000 to be used for an internship in a European institution.
It is also possible to use the award to finance a project which promotes European integration and solidarity.
Deadline
20 February 2022, 23:59 CET.
Find out more
Call-Web site