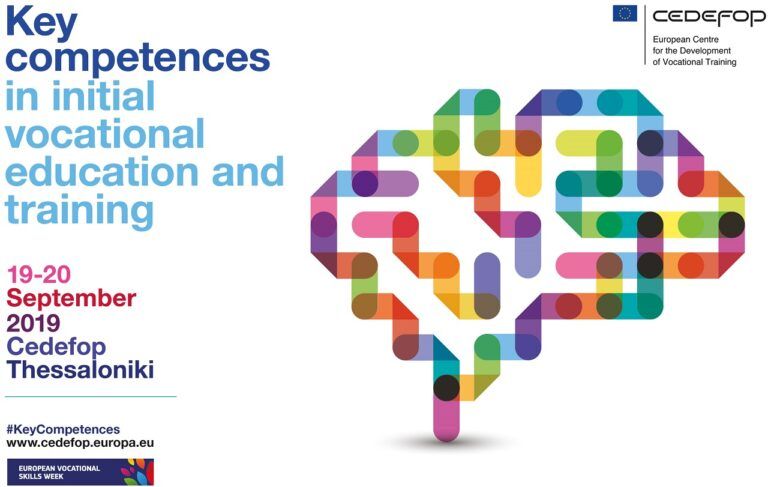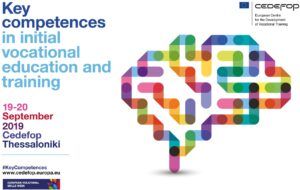 The European centre for the development of vocational training (Cedefop) is analysing in-depth how key competences are integrated and promoted in vocational education and training (VET). In the period 2018-2019 a study focuses on 3 key competences: literacy, languages, and digital.
This workshop will share and discuss the results of the study with more than 50 participants including policymakers mainly from national authorities, the European Commission, the European Training Foundation (ETF), UNESCO, and researchers.
It will also be an opportunity to identify challenges and remedies in implementing policies supporting key competences and define questions/topics that stakeholders would like Cedefop to provide evidence on in the future.
Key competences in vocational education and training
The aim of the project is to support in-depth analysis of how key competences are integrated and promoted in vocational education and training (VET).
Purely occupation-specific skills are not enough for VET learners to adapt to new life situations and career shifts, manage change, take initiative and risk, innovate, and engage in further learning; they also require key competences. Key competences are essential for personal fulfilment and development, active citizenship, social inclusion, lifelong learning, and employment.
In VET, the distinctive feature of key competences is that they are not directly linked to a specific qualification but can be used flexibly in different situations, both in further learning and in the labour market. Key competences often overlap with competences directly linked to a specific sector/occupation. For example, using foreign languages may not be a standard requirement for road construction technicians, while most qualifications in the tourism industry require knowledge of at least one foreign language. In the first case, a foreign language is a key competence sensu stricto; in the second, it can be seen as a key competence that overlaps with a vocational competence.
More information
Workshop