The new Education and Culture Newsletter in the EU No. 9 is now available!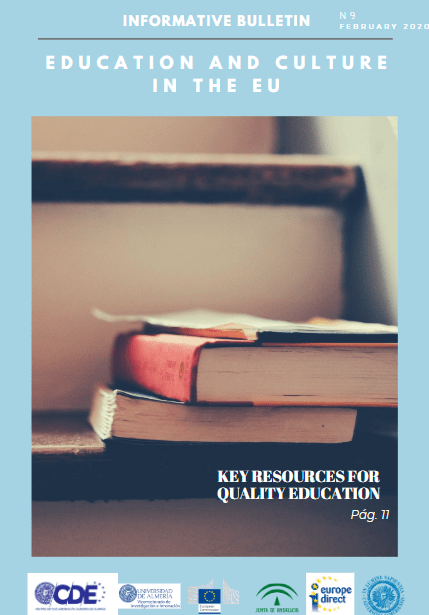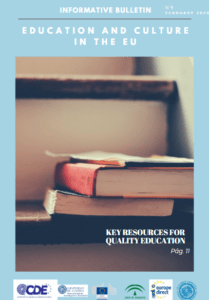 In this February issue, we can highlight news such as European Capitals of Culture 2020: Rijeka and Galway, Laments and desires: folk music and emigration in Europe or Erasmus +: an experience that has changed the lives of 10 million young Europeans among the most popular.
In addition, you can also consult various calls related to social inclusion in education, collaboration or education projects to eradicate inequality among which we highlight H2020. Improve access and acceptance of education to reverse inequalities, Creative Europe: Projects of cultural cooperation in the Western Balkans or Erasmus +: small collaborative associations.
You will also find a compilation of the latest publications divided into topics, such as educational system, cultural policy, education and social inclusion, higher education programs and cultural industry.
Finally, in the section of Magazines and Media Library you can enjoy periodical publications specialized in the field of Education and Culture, such as Learning by Leaving 2019 Conference Report or audiovisual material such as the video How does PISA work?
More information
Check the Education and Culture Newsletter No 9
Do you want to know more about Education and Culture in the EU?