In 2020, the EU's sparkling wine exports to countries outside the EU amounted to 494 million litres, a decrease with respect to the 528 millions litres exported in 2019. This was the first decrease in sparkling wine extra-EU exports in a decade (-6% when compared with 2019), where the pandemic significantly dampened wine trade growth as many bars and restaurants were shuttered.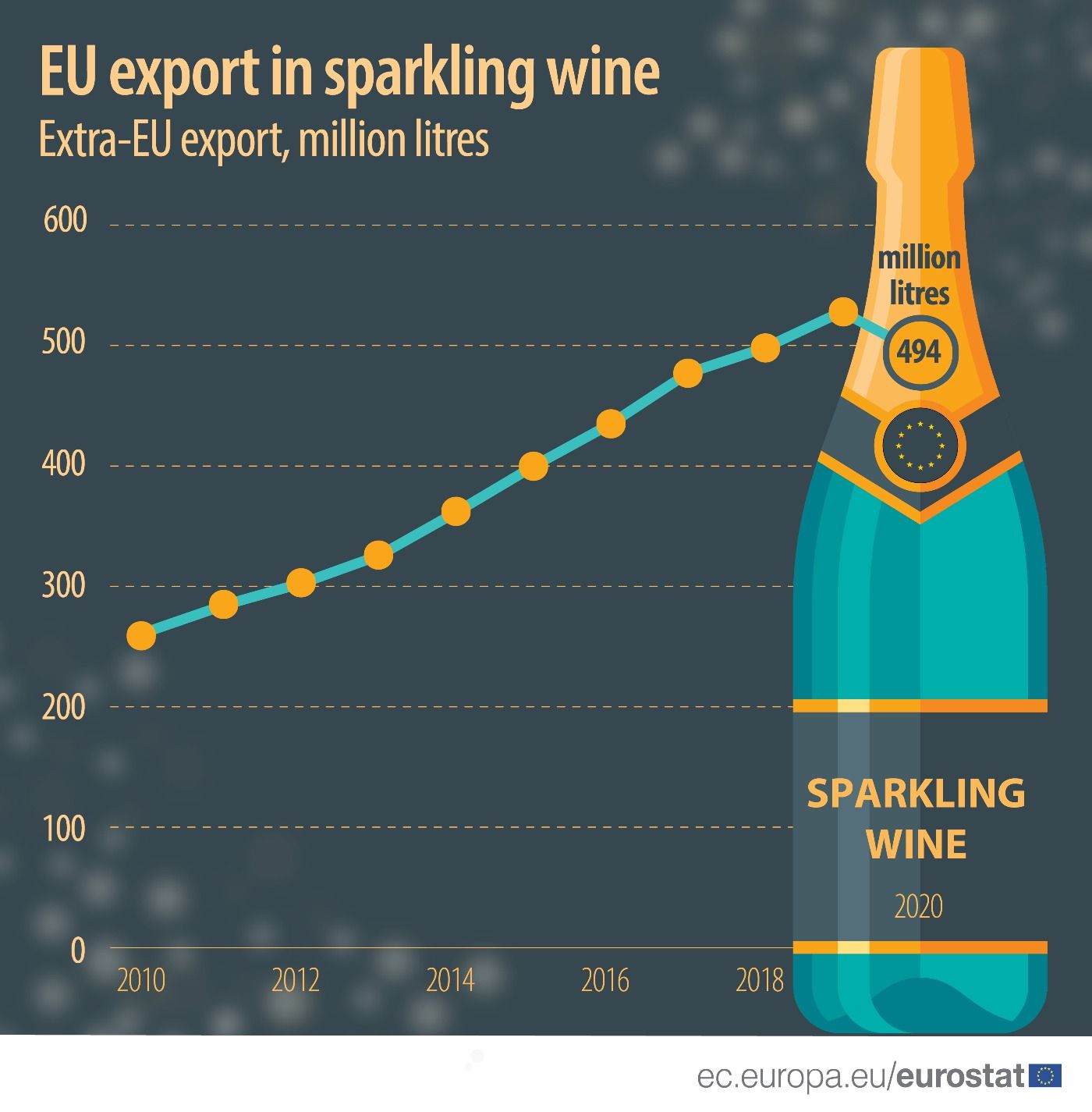 In the previous years, exports had been increasing at an average rate of 8% every year, with the largest increase recorded in 2014 (+11% when compared with 2013).
In 2020, the three largest categories of sparkling wine exported by EU Member States to countries outside the EU were prosecco (41%, 205 million litres), champagne (13%, 66 million litres) and cava (12%, 58 million litres).
Meanwhile, Member States imported 9.3 million litres of sparkling wine from non-EU countries, which corresponded to only 2% of the amount that was exported.
More information