Description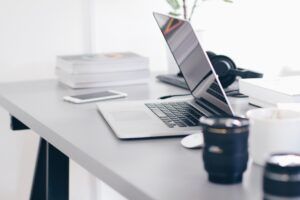 BioSense Institute cross-fertilizes two vital sectors of today: ICT and agriculture. Recognizing that ICT plays a pivotal role in ensuring sustainable, smart and inclusive growth of agriculture, we focus on multidisciplinary, game-changing and needs-driven research in nano and microelectronics, new materials, communications, signal processing, remote sensing, biosystems, artificial intelligence, IoT and big data, driven by our desire to make a significant impact to the society in which we live in. BioSense Institute has coordinated or participated in a large number of international research projects, including over 30 H2020 projects.
BioSense has developed a number of satellite-based systems for crop classification, crop monitoring using vegetation indices, optimisation of irrigation/fertilisation and detection of extreme events (fires, floods, droughts…). The candidate is expected to continue the work in these areas, with an emphasis on model transferability, scalability, pipeline optimisation and fusion of optical and SAR data.
Requirements
This position requires in-depth knowledge in the field of satellite image processing and machine learning. Experience in agricultural applications is a strong bonus. The candidate should have at least 5 years of experience in this domain and hold a PhD in the field of Computer Science, Remote Sensing, GIS or other related areas. The candidate is expected to have leadership skills and to coordinate a team of 5-10 junior researchers.
We offer
The ability to make a difference in a dynamic and rewarding working environment in a top-ranked European Centre of Excellence
The opportunity to work in a team comprised of renowned experts and using state-of-the-art laboratories
The possibility to develop own research team and pursue own cutting-edge research directions
Favourable cost of living and advanced quality of life
Full administrative support in relocation for the entire family
Location
Serbia › Novi Sad
Deadline
31 January 2021
More information