University is out, the weather is warm and the days are long – all signs that summer is finally here. But instead of spending the entire summer on the beach, why not travel to Athens and learn how the EU Space Programme is making the maritime sector smarter, safer and more sustainable?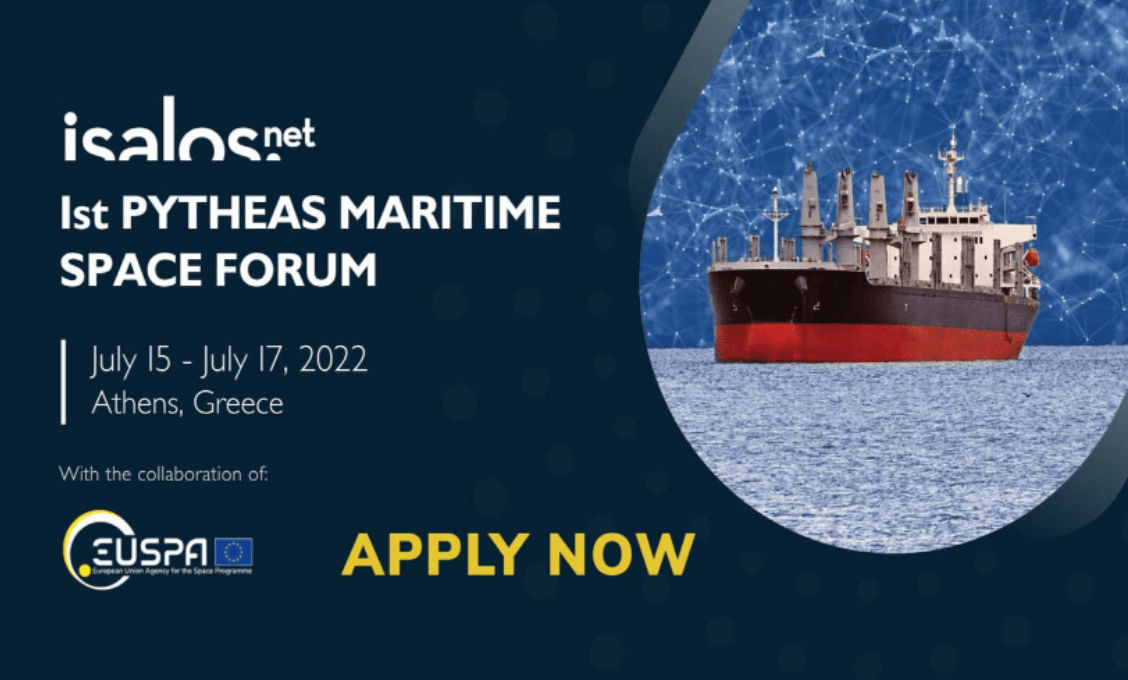 The first Pytheas Maritime Space Forum is a three-day summer camp open to EU students, seafarers and young professionals between the ages of 20 and 30 with an interest in the shipping and/or space industries. Happening 15 – 17 July 2022, this is a one-of-a-kind opportunity to get an up-close understanding of how Galileo, Copernicus and EGNOS are redefining the shipping industry.
The details
Named after the Greek navigator, geographer, astronomer and explorer, the Pytheas Maritime Space Forum is organised by Isalos.net, a training initiative dedicated to connecting the shipping industry with the next generation of maritime professionals.
Held within the framework of the 2022 European Year of Youth, the forum will provide students and young professionals from across the European Union with a platform for sharing their vision about the blue economy and the future of the maritime industry. The European Year of the Youth, an initiative of the European Union and the Directorate-General for Education, Youth, Sport and Culture, aims to highlight the important role that young Europeans play in building a greener, digital and more inclusive future.
The Pytheas Maritime Space Forum is open to all EU citizens between 20 and 30 years old who are either studying or employed in the EU blue economy. To apply, please submit a letter of recommendation, a current CV and two brief essays.
Students will be evaluated based on academic criteria by professors of the University of Aegean and Piraeus. Selected participants can expect a full three days of networking activities, informational sessions, hands-on workshops and on-site visits. Participation is free. Some students will be offered travel and accommodations costs.
This forum will be an excellent opportunity to connect with fellow young professionals and underscores the essential roles that space-based technology and EUSPA play in driving a safer and more sustainable maritime industry.
EUSPA is happy to be contributing its expertise and knowledge in the fields of satellite navigation and Earth Observation to the forum's agenda, which includes such topics as:
• Transformation of Shipping: emerging technologies in navigation and telecommunication
• Space and the Sea: towards greener maritime operations
• Safety and Security at sea enabled by the EU Space Programme.
Deadline
24 June 2022
More information: EUSPA press release