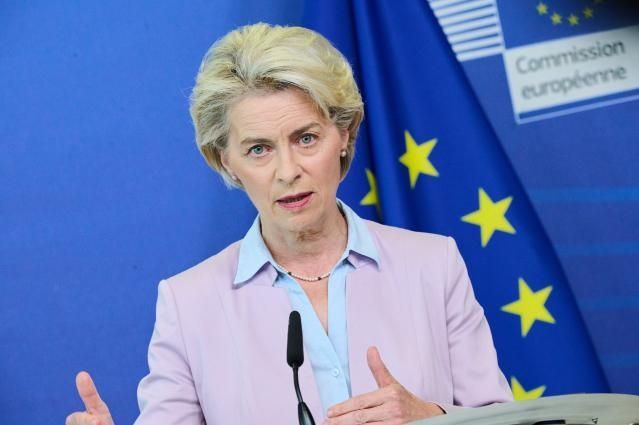 President von der Leyen will meet Prime Minister Justin Trudeau and Vice President Joe Biden during her visit to Canada and the United States next week to discuss transatlantic relations, trade, strategic sectoral partnerships, and cooperation in support of Ukraine.
The President's transatlantic trip will begin in Ottawa, Canada, on 6 March in the evening. The President will travel to the Canadian Forces Base in Kingston on 7 March in the morning, from where many Canadian troops have departed for Poland to support humanitarian efforts for Ukrainian refugees.
The President will meet with Prime Minister Trudeau and hold a joint press conference in this location. They will then exchange with members of the Canadian Armed Forces. Following that, President von der Leyen and Prime Minister Trudeau will pay a visit to a Canadian clean technology firm. This visit highlights the importance of the EU-Canada Critical Raw Materials Partnership, which they intend to pursue. The President will then return to Ottawa to address a joint session of the Canadian Parliament. In the evening, the President will attend a reception hosted by Prime Minister Justin Trudeau for the business community, including European businesses in Canada. On March 8, the President will meet with Mary Simon, the Governor General of Canada, in the morning.
The President will travel to Washington DC in the afternoon of March 8th, where she will meet President Biden at the White House on Friday, March 10th. The focus of their discussions will be on EU-US cooperation on global and geostrategic priorities. In this context, both sides will discuss how to maintain transatlantic leadership in clean tech, as well as how to ensure collaboration between the EU and the US on innovation and secure supply chains for clean tech, while rallying the world behind a global net zero emissions goal. President von der Leyen's press activities during her visit to Washington, DC, will be communicated at a later date.
More information