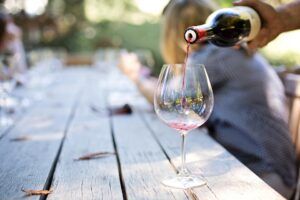 The Faculty of Social Sciences is Finland's is looking for a postdoc­toral Re­searcher on Wine Culture and Cos­mo­pol­it­an­ism in the Finnish and Nordic Con­texts.
The University of Helsinki is the oldest and largest institution of academic education in Finland, an international scientific community of 40,000 students and researchers. In international university rankings, the University of Helsinki typically ranks among the top 100. The University of Helsinki seeks solutions for global challenges and creates new ways of thinking for the best of humanity. Through the power of science, the University has contributed to society, education and welfare since 1640.
Tasks
The post-doctoral researcher will explore the relations between wine and cosmopolitanism in Finland and the wider Nordic context. Historically there has not been a mass wine culture in these places. Yet it has rapidly developed more recently, with various international wine trends now taking hold. What does Finnish and Nordic wine culture today involve, who is building it, and what are the challenges they face? Which roles do state-run alcohol monopoly systems play in the development of wine culture? Is wine culture creating more cosmopolitan attitudes and practices among those who drink wines? Is the spread of wine drinking among new social groups creating novel forms of social inclusivity or exclusivity?
An appointee to the position must hold a doctoral degree in the social sciences, preferably sociology, anthropology, or cultural and social geography. S/he should have the capacity to pursue discipline-based and interdisciplinary work, to conduct independent scientific research at a high level, and to publish in top quality English language outlets. S/he will preferably have a background in researching wine and wine-related issues, or at least food and drink-related matters. S/he should have developed knowledge of the interdisciplinary scholarly literature on cosmopolitanism, and a sound grasp of social theory. S/he should have proven skills in carrying out qualitative social research. Additional skills in quantitative methods would be an advantage. Proven teamwork skills and commitment to interdisciplinary collaboration are advantages, as are a strong emerging track record in social research and international peer-reviewed publications. Candidates are expected to possess excellent academic writing and communication skills in English. Knowledge of Finnish and Nordic society, and ability to operate effectively within the Finnish language, would be advantageous but not essential.
In addition to pursuing their own data collection, the researcher will collaborate with Prof. Inglis in various ways, such as co-authoring publications, presenting jointly at conferences, collaborating with industry actors, and organizing scholarly and industry-facing events.
For more information