On May 26th, the University of Almeria (UAL), together with the Andalusian Knowledge Agency (AAC), is organizing a virtual conference to present in Andalusia the Postdoctoral Fellowships (HE-MSCA-PF) 2021 call of Horizon Europe, the new Framework Programme for Research and Innovation of the European Union for the period 2021-2027.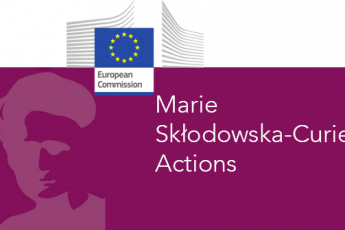 With a budget of more than 95,000 M €, Horizon Europe will fund major research and innovation ideas and projects in Europe, through its three pillars: Excellent Science (Pillar I), Global Challenges and Industrial Competitiveness in Europe (Pillar II), and Innovative Europe (Pillar III). The MSCA Actions are included in Pillar I (Excellent Science) and are actions to support mobility and improve the career development of researchers that are aimed at funding, at 100%, individual and collaborative projects. This call is open to all scientific areas and maintains a bottom-up or open approach.
The event, organized in collaboration with the Spanish Foundation for Science and Technology (FECYT), will include the participation of Cristina Gómez, National Contact Point (NCP) of the MSCA Program, who will explain the novelties and theoretical aspects of this call. She will also provide keys and practical recommendations to apply for this type of grants both from the point of view of the beneficiary and from the supervisor's point of view.
This call is of special interest to:
researchers (Ph.D.) wishing to carry out a project in other European institutions
research groups wishing to host PhDs from other institutions who wish to develop a project at the UAL.