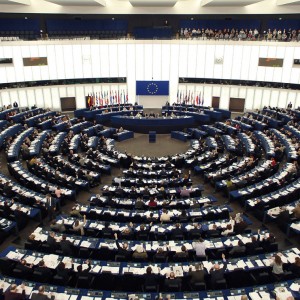 The Parliament has published the third round of projections for the distribution of seats for the next legislature, based on a representative sample of national surveys.
This third installment of composition projections of the Chamber is drawn up from national surveys carried out until March 26. The data come from a selection of surveys prepared by national demoscopies and aggregated by Kantar Public on behalf of the EP.
The seats obtained by the national parties are assigned to the political groups existing in the Chamber. All newly created parties and movements, which have not yet declared their intention to join a certain group, are classified as "others".
The next Parliament will have fewer MEPs than the current one, 705 against 751.
The elections are held from May 23 to 26.
Further information