Minister for Climate and the Environment Romina Pourmokhtari hosted an informal meeting of EU environment ministers in Stockholm on 18–19 April, which was also attended by business leaders from across the EU. The focal points of the meeting included the green transition and the role of business in promoting biodiversity, circularity and competitiveness.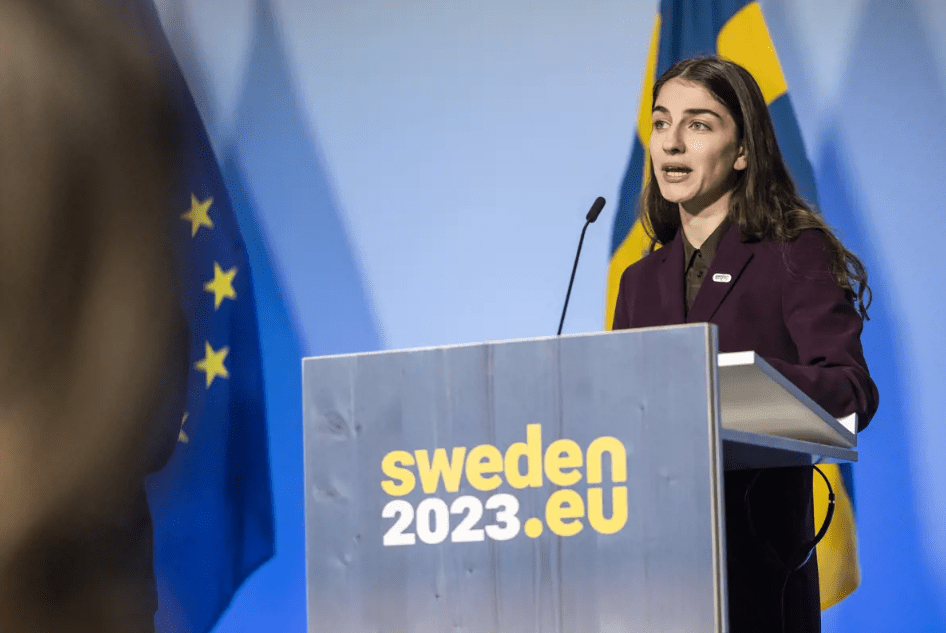 The meeting began on 18 April with plenary discussions on cross-sectoral issues of significance to the green transition. Three invited speakers with different perspectives on investments, sustainability and innovation opened the discussions: Jean-Christophe Laloux from the European Investment Bank, Martin Porter from the Cambridge Institute of Sustainability Leadership, and Mariana Mazzucato from University College London.
The meeting then continued with parallel sessions in which ministers and business leaders discussed the conditions, incentives and collaboration needed to overcome bottlenecks and deliver the green transition.
The ministers and business leaders went on to discuss three other themes: how the business sector can help halt and reverse biodiversity loss, how industry can increase materials efficiency, circularity and resilience, and sustainability and how climate neutrality can be combined with competitiveness and prosperity.
The ministers also discussed the EU's priorities in the negotiations on a legally binding global agreement on plastic pollution ahead of the negotiating session in Paris at the end of May. It is important that there is consensus on the role that the global agreement may play in the green transition and how it can promote a level playing field and a circular economy for plastics.
The meeting also included a study visit in which ministers test-drove a variety of electric vehicles, including heavy goods vehicles and buses.