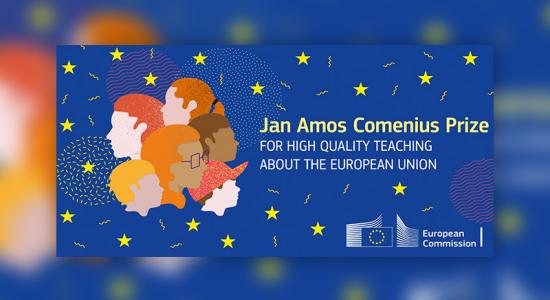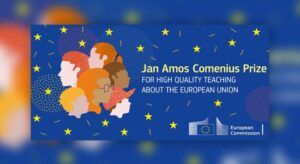 The Jan Amos Comenius Prize for high quality teaching about the European Union rewards secondary schools that help their pupils learn about the European Union in ways that inspire.
Aims
The prize aims to encourage, reward and provide recognition and visibility to the work of secondary schools that:
Help their students, in ways that inspire, to gain substantial knowledge and understanding of the European Union: its history; its fundamental values and aims; its actions and policies; the functioning of its institutions and its decision-making processes;
Invite their students to reflect critically about Europe's past, present and future as well as the benefits and challenges of the European Union;
Enhance the pupils' motivation to participate in the democratic processes that shape the future of the European Union and their attachment to its fundamental values.
Who can apply
All types of secondary schools established and based in the EU. The prize is for schools, not for individual teachers.
Each secondary school can only submit one single application.
Prizes
There will be up to twenty-eight (28) prizes of €8,000 each, one per EU Member State.
How to apply
Schools need to submit their application online here.
Schools need to fill the application form and submit one video showing what and how the pupils learn about the European Union at this particular school, their level of engagement and the teaching/learning methods that are used.
Deadline
6 February 2020, 17.00 CET.
Read more
Jan Amos Comenius Prize- Call for propousals