The essential criteria for selecting projects under Horizon 2020 are excellence, impact and implementation. This requires attracting the best researchers and innovators in particular from the entire EU but also from countries associated to the programme.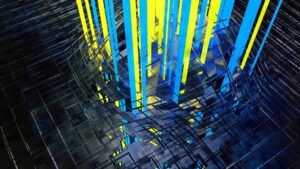 Specific Challenge
Collaboration across borders and between industry and research organisations is still insufficiently developed. The challenge is therefore to ensure more cross border collaborative research involving participation from organisations, in particular Small and Medium Enterprises (SMEs), who have not yet participated in Nanotechnologies, Advanced Materials, Biotechnology and Advanced Manufacturing and Processing projects (hereinafter: NMBP) under Horizon 2020 to date ("newcomers").
Scope
Proposals should develop and work out a set of incentives to attract organisations, in particular SMEs and new users of technology from across the entire EU and countries associated to the programme. Proposals should develop and implement all of the following activities:
Identify researchers and innovators, considered as the best talents in the domains currently covered under NMBP, which have not been involved in NMBP Horizon 2020 projects so far; the identification should target in particular the best talents from regions so far underrepresented in Horizon 2020 projects.
Prepare an analysis of the most significant innovations from the domains covered by the NMBP programme whether resulting from an NMBP project or not.
Group the results of the analysis into clusters targeting newcomers and prepare the groupings with the support of current stakeholders.
Promote technology transfer activities and deployment of innovations based on the analysis and the developed clusters.
Encourage local innovation or technology transfer nodes to attract new actors, increase networking opportunities and deploy best practice for newcomers, in close collaboration with national and regional support networks for H2020 and Horizon Europe.
The Commission considers that proposals requesting a contribution from the EU around EUR 1.5 million would allow this specific challenge to be addressed appropriately. Nonetheless, this does not preclude submission and selection of proposals requesting other amounts.
Expected Impact
Visibility of technology hotspots in the current NMBP domains across the entire EU.
Increase of newcomers' rate in projects funded under relevant intervention areas in "Horizon Europe" to at least 50% compared to 39% in 2018 under the NMBP work programme. A significant part thereof should be SMEs prepared to invest in innovation.
Deadline
05 February 2020 at 17:00 Brussels time
More information