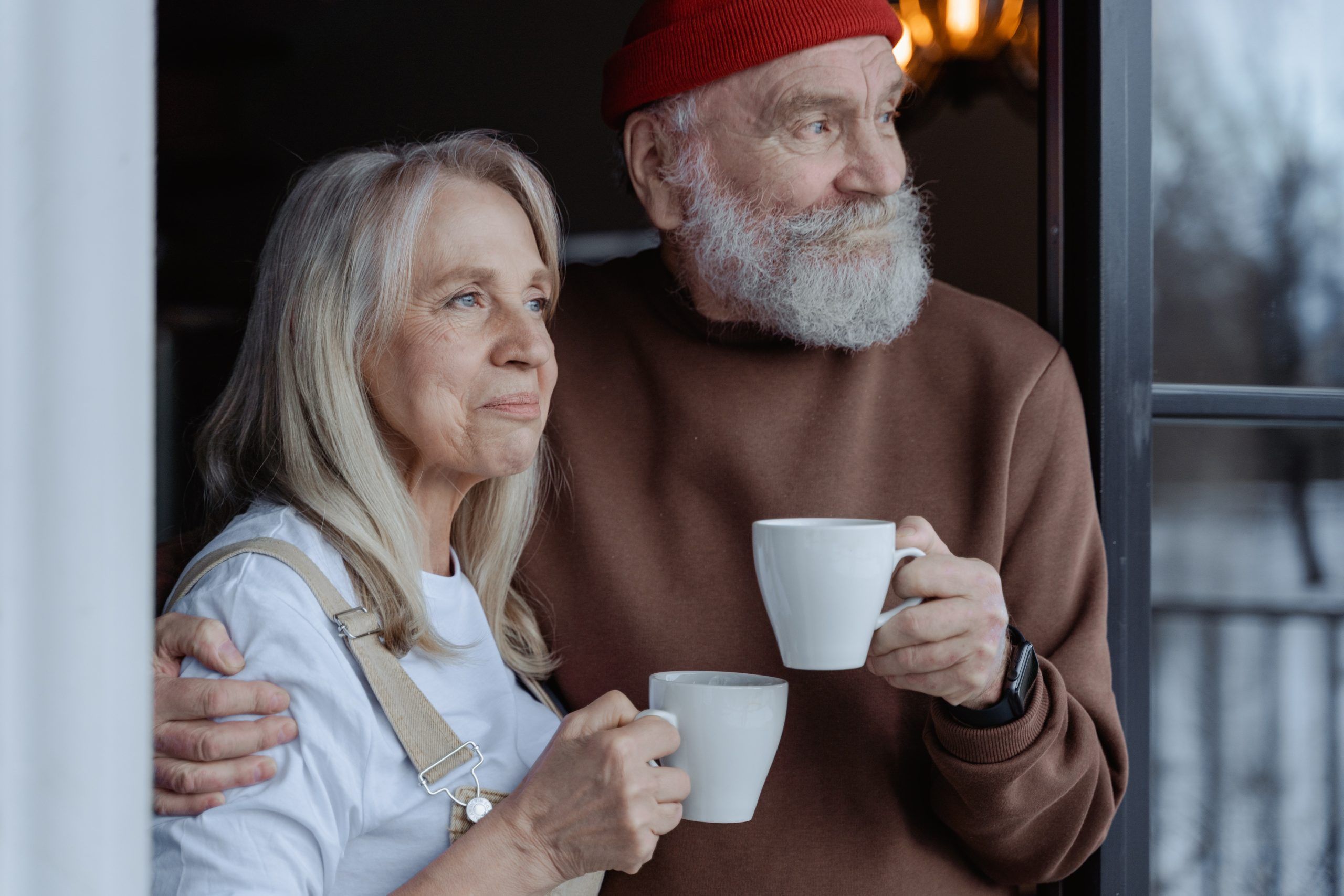 Urban social and environmental factors appear to have a significant impact on how well the population is doing.
At the EU level in 2021, 43% of city-dwelling adults 65 and older reported having a very or very good health status, which was 2 percentage points (pp) higher than the national average for all individuals in this age range.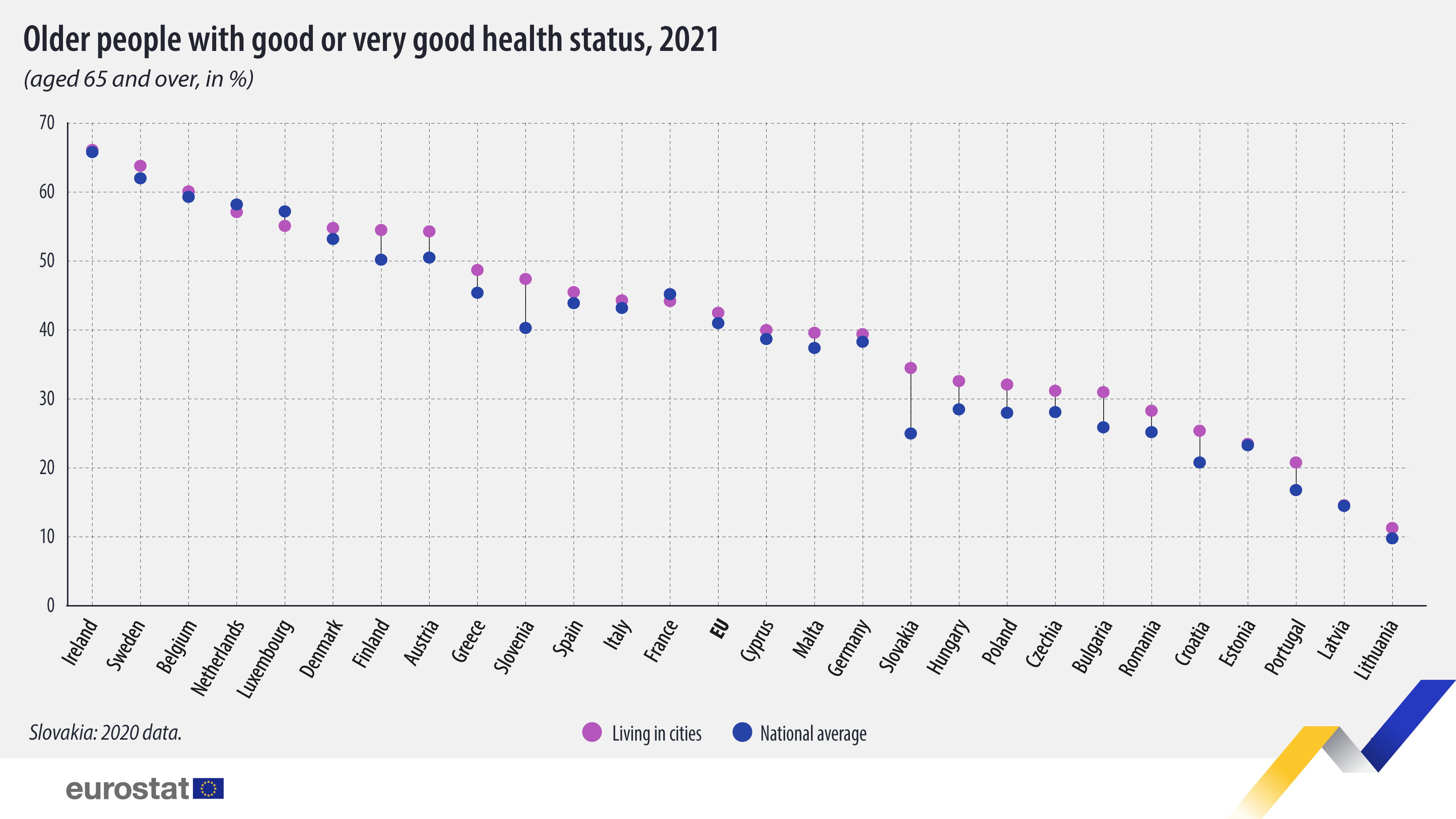 Eight EU members reported shares above 50% of people aged 65 and over living in cities with good or very good health status. The highest proportions were recorded in Ireland (66%), Sweden (64%) and Belgium (60%). On the other hand, the lowest proportions were recorded in Lithuania (11%), Latvia (15%) and Portugal (21%).
Among the EU countries, the largest difference in the proportion of older people living in cities reporting good or very good health status compared with the national average was recorded in Slovenia (+7 pp compared with the national average), followed by Bulgaria and Croatia (+5 pp).
In contrast, the difference was lowest in Luxembourg (-2 pp), the Netherlands and France (-1 pp). In these countries, the proportion of people aged 65 and over reporting a good or very good health status was lower in cities than at the national level.
Would you like to know more?
The publications on Rural Europe and Urban Europe feature subnational statistics with different territorial typologies by using intuitive visualisations, innovative data presentations and concise text.
Both publications have six chapters in common on education and training, the labour market, income and living conditions, and digital society and economy. Rural Europe contains another three chapters on demographic developments, women and men, and quality of life, while Urban Europe contains another four on demographic developments, economic activity, quality of life, and cities of equality.
More information