The European Commission announces today the latest results of the European Innovation Council (EIC) pilot. Over 100 game-changing ideas from across Europe are on track to receive EIC support totalling €344 million.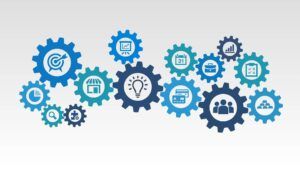 Funded by Horizon 2020, the EU's research and innovation programme, the selected proposals include the Radical project, which is revolutionising local and global air quality monitoring, and FluoGuide, a visualisation technology that vastly improves surgical precision during cancer-removal surgery.
Sixty-three of the ideas are at the research stage. Over €162 million (from the EIC "Pathfinder" pilot) will enable their authors to discover breakthrough technologies or bring them closer to the market, which could become the basis of a start-up or spin-off company. Forty-four of the awards representing almost €182 million (from the EIC "Accelerator" pilot) will go to start-ups and innovative SMEs to develop and scale up their innovations. As well as financial support, these companies will receive a wide range of coaching, mentoring and advisory/business acceleration services.
Mariya Gabriel, Commissioner for Innovation, Research, Culture, Education and Youth, said:
The European Innovation Council, now in the final year of its pilot phase, is going from strength to strength. There is a huge demand for EIC support, which demonstrates that Europe has no shortage of excellent ideas for breakthrough technologies and innovations. With the right level of financing, the EIC will enable many more of these visionary researchers and entrepreneurs to realise their dreams in Europe.
For the second time, the EIC Accelerator pilot has offered the option of direct equity investments (up to €15 million) in addition to the grant support (up to €2.5 million). Since EIC blended finance was first introduced in the second half of 2019, the Commission has received requests totalling over €10 billion from over 3500 start-ups and SMEs.
The researchers, start-ups and SMEs selected for EIC support span across EU member states and associated countries. While the companies and projects have now been selected for funding, the final decision will only be taken upon finalisation of the grant and equity preparation. In addition to projects selected for funding, 573 start-ups and SMEs were independently assessed as meeting all the criteria for EIC funding and will be awarded the Seal of Excellence to support their access to other funding sources.
The EIC is also introducing a new way of managing funding, through the recruitment of high level EIC Programme Managers who will guide projects towards strategic breakthroughs. The Commission today published a call for a Programme Manager for breakthrough energy and environmental technologies, of vital importance or the Green Deal. At the same time, a group of leading experts was announced who will develop recommendations on how Programme Managers can achieve a maximum impact under the fully-fledged EIC from 2021.
More information