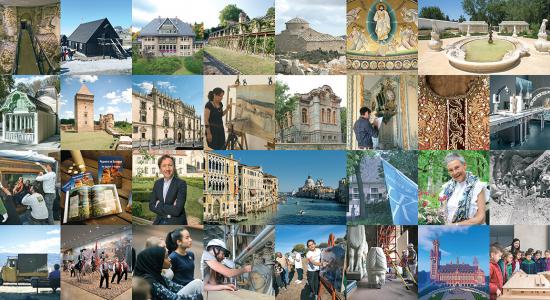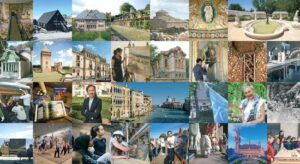 The EU Prize for Cultural Heritage / Europa Nostra Awards (as of 2019 the European Heritage Awards / Europa Nostra Awards) was launched in 2002 by the European Commission and has been organised by Europa Nostra ever since.
The Awards promote best practices related to heritage conservation, management, research, education and communication. In this way, the Awards scheme contributes to a stronger public recognition of cultural heritage as a strategic resource for Europe's society and economy.
Aim
The aims are:
– to promote high standards of conservation practice;
– to stimulate the exchange of knowledge and experience throughout Europe;
– to encourage further efforts through the power of example.
It will achieve this by giving public recognition to outstanding initiatives and best practices by either individuals or organisations, which contribute to the protection and enhancement of cultural heritage in Europe.
Prizes
All winning entries receive a certificate as well as a bronze wall plaque to be put up at the awarded building or heritage site.
Among the winners, four projects (one per category) will be selected as Grand Prix winners and one will receive the Public Choice Award following an online vote conducted via the Europa Nostra website
The Grand Prix laureates also receive €10,000 each.
Deadline
1st October 2019
For more information