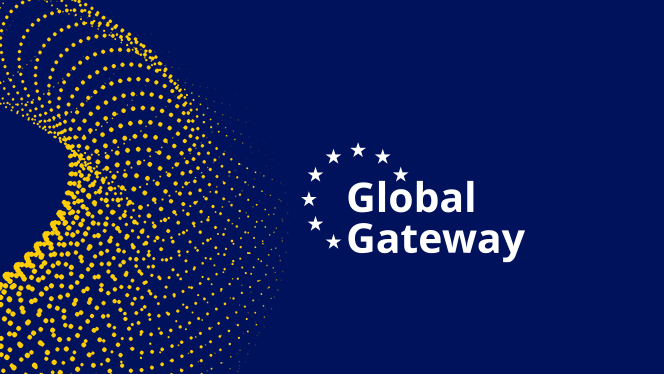 The European Commission has launched a call for applications for up to 60 participants to join the Global Gateway Business Advisory Group. The group will bring together directors or senior leaders of European companies and trade associations to exchange views on the development of the Global Gateway with the President of the European Commission and interested members of the Academy. As part of the Global Gateway strategy and its implementation, the group will help the European Commission to strengthen cooperation with the European private sector in a structured way. Applications are open until April 20, 2023.
European Commission President von der Leyen said: "Thanks to Global Gateway, the EU is investing in smart, clean and sustainable connections across the globe to boost trade, strengthen value chains and expand economic opportunities, for the EU and our partners. We need both public and private investments to deliver faster on the green and digital transitions and the global recovery. The Global Gateway Business Advisory Group will help to work closer together to fully take advantage of their expertise and deliver transformative impact for our partners".
Mobilising the private sector is a critical contribution to stepping up investments under Global Gateway. The Business Advisory Group will ensure that the inputs from the private sector are fully factored in the implementation of Global Gateway. The aim is to boost the impact of Global Gateway investments, which cover digital, energy and transport sectors, as well as strengthening health, education and research systems, across the world.
About the Global Gateway Business Advisory Group
The group will consist of EU private sector organisations with relevant experience in sectors covered by Global Gateway and an interest in engaging in Global Gateway projects. Members of the group will include a mix of EU companies, from small to large, as well as trade and business associations and established business networks. Members will be appointed for three years and have to be headquartered in the European Union. The first regular high-level meeting of the Business Advisory Group will take place in the second half of 2023.
 Applications have to be submitted before 20/04/2023, 14:00 CET, to the following mailbox: EC-GGBAG@ec.europa.eu.
The call for applications, the terms of reference and other information can be found here.
While members need to apply to the call, a selection of international organisations and networks and European finance institutions may be directly invited by the Commission as observers.
More information