ESA is calling on ambitious start-ups to join the new ESA Start-up Competition. This opportunity is open to entrepreneurs in all ESA Member States that are developing innovative services and/or products using space technology.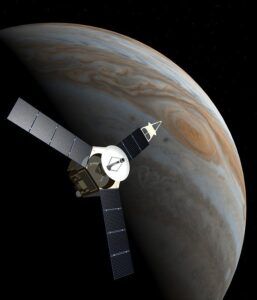 The winners will be offered tailor-made ESA technical and business support in the development of their start-ups, within a mentoring programme.
In addition to the mentoring program, the competition winners will also be invited to attend this year 71st International Astronautical Congress (IAC), which will take place in Dubai from the 12–16 October 2020. There, they will get the chance to present their start-ups at ESA's booth and in other sessions promoted or sponsored by ESA. During IAC, ESA is also organising a Global Networking Forum session dedicated to the important role that start-ups play within the space industry ecosystem.
In parallel, ESA is in conversation with other space agencies to organise a similar start-up competition in their countries so that, at IAC, the most promising companies worldwide can benefit from an excellent platform to present themselves and to network.
How to apply:
Insert the confirmation of your eligibility
Enter relevant company/corporate information
Supply your company presentation including official state document confirming the incorporation of the company
Upload your video presentation (pitch) of the innovative product and/or services you are offering (not exceeding a duration of five minutes)
Selection criteria
The following criteria will be taken into consideration:
Team – skills, resources and experience
Business model – commercial viability and business potential
Societal impact of the project – ability to positively impact the users
Utility of the project and added value for the users of the product/service, compared with existing products/services
Project quality – quality of the information submitted by the start-up
Deadline
15 April 2020 (23.59 CEST)
More information