To help reduce the number of civil aviation accidents, the EU/Japan jointly-funded VISION project is developing – and testing – smart technologies for aircraft guidance, navigation and control.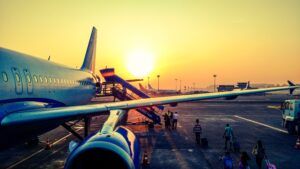 More than half of fatal commercial airline accidents occur during near ground operations, such as take-off, final approach and landing. These near ground accidents can be caused by flight control performance failure due to bad weather or mechanical issues or by failure of the navigation and guidance performance due to, for example, poor visibility.
The VISION project is helping reduce the number of civil aviation accidents by developing smart technologies for aircraft Guidance, Navigation and Control (GN&C) and, more importantly, by conducting in-flight evaluations. Although previous projects have evaluated advanced GN&C solutions to detect flight anomalies, their uptake has been slow due to a lack of flight validations. The VISION project aims to overcome this hurdle by conducting flight validations on real aircraft platforms, including the JAXA MuPAL-alpha in Japan and the USOL K50 in Europe.
Impressive results
Although the project is ongoing, researchers have already achieved some remarkable results, including the flight validation of Fault Detection and Diagnosis (FDD)/Fault Tolerant Control (FTC) designs.
Researchers also developed two vision systems. One involves control surface monitoring in conjunction with the FDD function in auto-pilot, while the other is a long-range stereo vision system for runway feature detection and to aid aircraft during final approach. Both patent-pending systems have been successfully flight-tested on real aircraft.
More information
Access to the full news