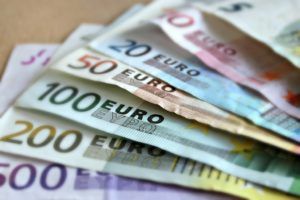 EIB lending was €204m and EIF guarantee commitments reached €47m
In total, some 2 300 small businesses benefited from EIB Group operations supporting some 24 200 jobs in Slovakia in 2019
The European Investment Bank Group (EIB Group), comprising the European Investment Bank (EIB) and its subsidiary, the European Investment Fund (EIF), financed loans and guarantees in Slovakia for a total amount of €251m in 2019.
Since the launch of the European Fund for Strategic Investments (EFSI) and up to the end of 2019, EFSI backed projects for a total amount of €555m in Slovakia. They are expected to mobilise €1.45bn of investments. EFSI is the financial pillar of the Investment Plan for Europe aimed at increasing the level of investment in Europe, creating jobs and fostering growth.
Support for Bratislava's urban mobility
The EIB provided a €50m framework loan to the City of Bratislava aimed at supporting the City's objective to further develop sustainable urban transport, complementing EU funds. Investments under this framework loan target the development and upgrade of the tram and trolleybuses network and the integration of public transport with other transport modes within a coherent transport strategy in Bratislava. The overall objective is to facilitate a shift towards more sustainable ways of getting around – such as public transport, cycling and walking – which represent around 60% of the total transport modal share in Bratislava. Major projects under this programme include the reconstruction and extension of existing tramlines, as well as the construction of phase II of a new tramway line linking the city centre with the most densely populated residential area, Petržalka.
EIB Group support for SMEs and mid-caps
In 2019, the EIB provided credit lines to three banking groups operating in Slovakia (UniCredit Leasing, VUB, SGEF CZ). These institutions on-lend EIB funds to SMEs and municipalities to support local infrastructure, climate action, environmental protection, energy, research, development and innovation, and services, including tourism.
EIB loans help SMEs to access finance on more affordable conditions. About 904 projects promoted by SMEs and mid-cap companies, supporting circa 18 000 jobs, benefited from EIB intermediated bank loans in Slovakia in 2019.
The EIF, in turn, committed €46.8m in three guarantee operations, aimed at raising €148m. Some 1 390 businesses benefited from EIF operations in Slovakia in 2019 that supported about 6 200 jobs, bringing the total number of jobs supported by the EIB Group to 24 200
EIB Advisory Services in Slovakia
In Slovakia, Advisory Services are mainly delivered through the following programmes: Joint Assistance to Support Projects in European Regions (JASPERS), the European Investment Advisory Hub, the Financial Instruments Advisory (FIA) team (including both fi-compass and bilateral services), InnovFin Advisory (IFA), the European PPP Expertise Centre (EPEC), and the European Local Energy Assistance (ELENA) facility.
More Information