The 40th edition of IFFR's co-production market CineMart will take place during IFFR 2023, from 25 January to 5 February 2023.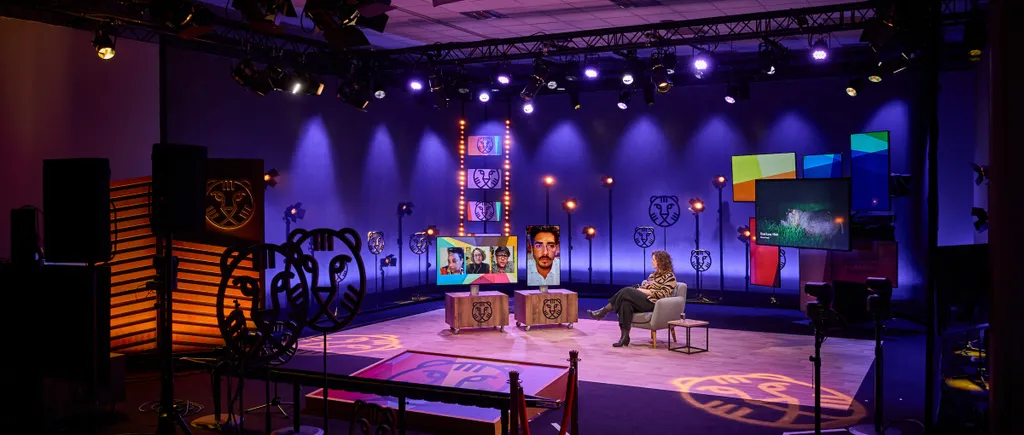 The IFFR Pro co-production market, the industry section of the International Film Festival Rotterdam, provides each year a carefully selected list of projects under development that are presented to international audiovisual industry representatives. Bold early-stage feature films are introduced alongside immersive (XR) and BoostNL projects (as part of a five-month development program).
In 2022, CineMart's screening consisted of 17 new and unique film projects that were complemented by six of the aforementioned BoostNL projects and five immersive projects.
Talent and high quality content are the main selection criteria for this market, resulting in a wide variety of topics and genres from many different regions and cultures.
Selected project professionals work together with experienced expert mentors. They assess exactly what the project needs in order to provide personalized support and make the most of the market experience. Both guests and project representatives can indicate who they would like to meet with and receive a personalized appointment schedule. CineMart's goal is to enable its participants to find the right creative and financial partners, fostering lasting connections.
Open call 2023 – Selection criteria:
Projects must >
Be viable and have quality in the plans, as well as demonstrable talent in the directors and/or producers.
Be new to the market and have not yet explored all possible avenues of financing. If your project was submitted to another market, there are a limited number of exceptions that may allow it to be considered for CineMart. Contact the organization directly to discuss the possibilities.
Be intended for theatrical release (in the case of feature films). Must be at least 60 minutes in length.
Have a complete script available during CineMart.
Have at least domestic (development) financing or secured third-party investment when submitted.
Be from anywhere in the world.
Be set up as natural co-productions and have a potential international market.
Have a budget of no more than 6 million euros.
Applications can only be submitted more than once when specifically invited to do so. The decision of the selection committee is final.
Here you can find a reference of films and projects previously selected for CineMart.
Submit your project at this link.
Deadline: 1 September 2022
More information: Creative Europe Media