The Anna Lindh Foundation and the European Institute of the Mediterranean are calling the 16th year of the international short story contest "A Sea of Words" aimed at young people from the Euro-Mediterranean region.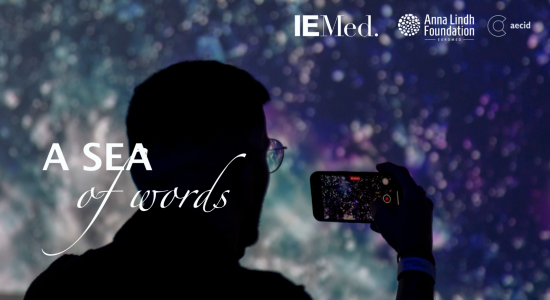 Under the motto "Artificial Intelligence and Youths: Ethical Commitment and Critical Thinking",  young authors are invited to write a story about the impact of AI in their societies, particularly emphasising the dilemmas in terms of ethical values and criteria that it poses and how to promote talent and creativity in the face of exploitation and manipulation.
Eligibility
The contest is aimed at young people between 18 and 30 years old (1993-2005), citizens or nationals of one of the 43 countries of the Euro-Mediterranean area.
The stories must be original, cannot exceed a length of 2,500 words and can be written in any of the official languages of the 43 participant countries.
Only one story per author will be accepted.
People who have been selected in any of the previous editions are not eligible.
How to participate
The document must be sent in Word format to: concurso@iemed.org. The message must include the title of the work along with the author's personal data: name, telephone number, postal address, email address and date of birth
Prizes
The authors of the 10 best texts will be invited to Barcelona on 23 November 2023, in the framework of the Mediterranean Day, to participate for 3 days in the awards ceremony, creative workshops and cultural exchanges.
Their works will also be published in a book.
Deadline
25 June 2023
More information: Eurodesk – Call