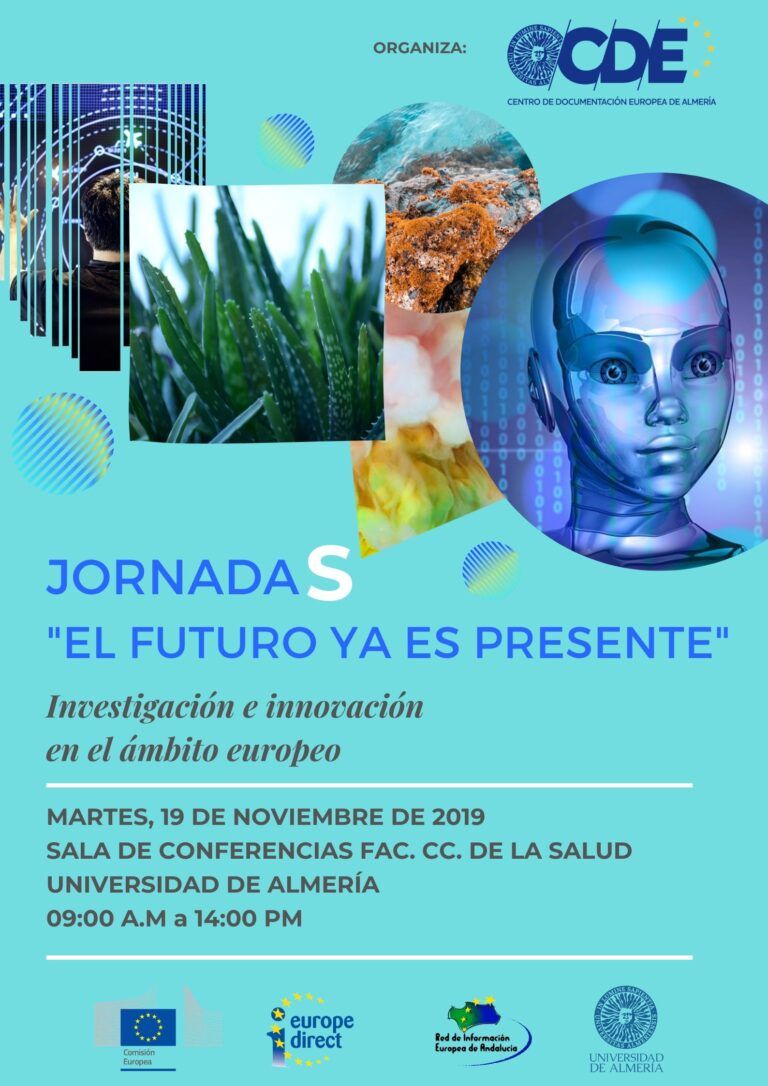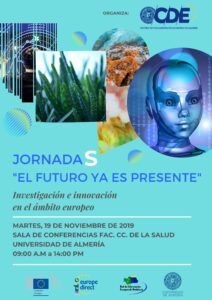 The European Documentation Centre organizes the Seminar "The future is already present: research and innovation in the EU"
Investing in research and innovation is investing in the future of Europe. It helps us compete globally while preserving our unique social model and improves the day-to-day lives of millions of people in Europe and around the world, by helping to solve some of our main social challenges.
EU support for research and innovation creates added value by stimulating cooperation between research teams from different countries and disciplines, something that is vital for obtaining revolutionary discoveries.
Through its multiannual research and innovation framework programs, the EU offers funding for:
strengthen the EU position in science
consolidate industrial innovation, including investment in fundamental technologies, greater facilities to access capital and support small businesses
address major social problems, such as climate change, sustainable transport and renewable energy
ensure that technological advances translate into viable products with genuine commercial potential by associating the public and private sectors
intensify international cooperation in research and innovation
These seminar, through their conferences, are an opportunity to learn first-hand the experiences of specialists in the field, as well as local companies that have participated in European financing projects.
The seminar is free assistance and therefore will be open to anyone interested.
PROGRAM
Taking part in this seminar:
MODERATOR:
Director of the European Documentation Centre Prof. Dña. Ana Fe Gil Serra (University of Almería)
Round Table 1
09:15 – 09:45 Prof. D. Emilio Molina Grima (University of Almería)
Research and Innovation in the European Microalgae field
09:45 – 10:15 Army Colonel D. Ángel Gómez de Ágreda
History of a recent future
10:15 – 10:45 Prof. D. Andreas Wierschem (University of Erlangen)
Mechanics for cells: A future tool for drugs?
10:45 – 11:15 Prof. D. Antonio Giménez Fernández (University of Almería)
The present and the future of robotics and artificial intelligence
Round Table 2
11:45 – 12:15 D. Eduardo Sánchez Campos (Geneva Centre for Security Sector Governance)
The security reform code
12:15 – 12:45 Prof. D. Hermelindo del Niño Jesús Castro Nogueira (University of Almería)
Anthropocene and global change
12:45 – 13:15 Quality and R+D Director of Alvefresh D. José María Molina Ruiz.
Alvefresh "ALOeco". Research project that gives life to Almeria vegetables
CLOSING CEREMONY
13:30 – 13:45 Prof. D. Diego Luis Valera Martínez (Vicechancellor for Research and Innovation, University of Almería)
Date
November 19, 2019
More information