Commission and the authorities of Kosovo endorse an arrangement on counterterrorism.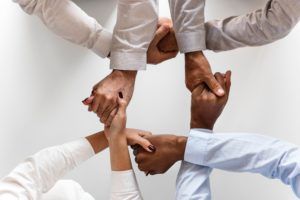 Commissioner for Migration, Home Affairs and Citizenship, Dimitris Avramopoulos endorsed an arrangement for the implementation of the Joint Action Plan on Counter-Terrorism for the Western Balkans with the Minister of Internal Affairs of Kosovo, Ekrem Mustafa.
The arrangement identifies concrete priority actions, which the Kosovan authorities should take in the course of 2019 and 2020, and covers all five objectives of the Joint Action Plan (PDF), which was endorsed by the EU and its Western Balkans partners in October 2018.
The agreement
The priority actions include:
Focussing on addressing the challenges posed by returning Foreign Terrorist Fighters and their family members. This includes the systematic investigation and prosecution of criminal acts committed by Foreign Terrorist Fighters; disengagement, rehabilitation and reintegration programmes inside and outside prisons; the sharing of available information on Foreign Terrorist Fighters returning to Kosovo with EU Member States.
Supporting structural measures, such as a Coordinator for Counterterrorism and for Countering Violent Extremism, an improved structure to Kosovo's threat assessment analysis and putting in place a coordination mechanism for new local projects on the prevention of violent extremism.
Focussing on anti-money laundering and countering terrorist financing, including by rectifying deficiencies in the current regulatory framework, a comprehensive risk assessment on money laundering and terrorist financing, as well as measures to encourage the investigation and prosecution of the financing aspects of terrorism cases.
Current situation
The authorities of Kosovo intend to report biannually to the Commission on the state of implementation, including in terms of any difficulties they might be facing. The arrangement also indicates envisaged Commission support in this regard.
More information