This call for proposals addresses the priority area "environment and resource efficiency" of the environment sub-programme.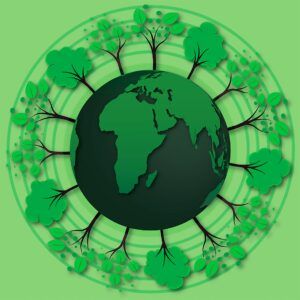 Environment and resource efficiency
LIFE co-finances projects in the environmental sector in particular in the areas of air, chemicals, green and circular economy, industrial accidents, marine and coastal management, noise, soil, waste, water, and the urban environment.The programme provides action grants for pilot and demonstration projects to develop, test and demonstrate policy or management approaches. It also covers the development and demonstration of innovative technologies, implementation, monitoring and evaluation of EU environmental policy and law, as well as best practices and solutions. The European Commission is particularly looking for technologies and solutions that are ready to be implemented in close-to-market conditions, at industrial or commercial scale, during the project duration.
Projects receive a co-funding of up to 55%.
Who can apply
Anyone registered in the EU can make a proposal for LIFE's traditional, integrated, preparatory and technical assistance projects under the environment and climate action sub-programmes. -Public body operating under the authority of a national government, e.g. local authority, national administration, etc. – Private commercial organisation – Private non-commercial organisation (NGOs, etc.) Unlike other funding programmes, LIFE projects are very flexible in terms of application. You can decide whether you want to implement a project on your own, or whether you prefer to join forces with partners from your own country or from another country. If you apply without partners or are the project leader among several partners, you will be called the coordinating beneficiary. Other partners who contribute but do not lead a project are associated beneficiaries. Associated beneficiaries must be responsible for one or more project actions and must contribute financially to the project. If you reside outside the EU, you can contribute to a project as an associated beneficiary by carrying out actions that are necessary to achieve the EU's environmental or climate objectives. Specific conditions apply to capacity building projects.
Deadline for applicants to submit concept notes
17th of June 2019
More information
LIFE 2019 Environment and resource efficiency traditional projects package