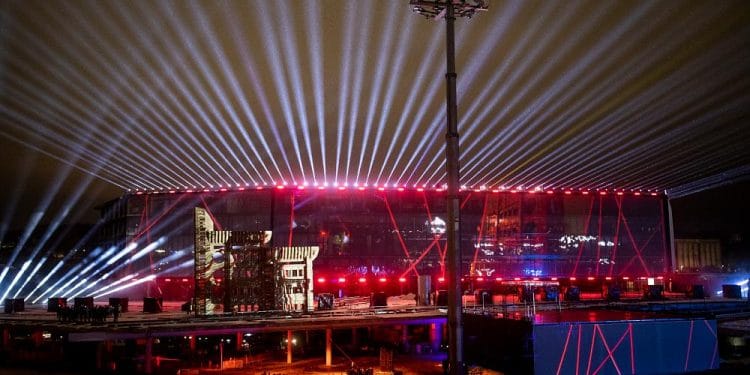 The European Capital of Culture initiative illustrates the importance of culture in promoting the values on which the European Union is built: diversity, solidarity, respect, tolerance and openness. An initiative that puts culture at the heart of European cities with the support of the EU for a year-long celebration of art and culture.
Culture in cities and regions
In all regions and cities of the European Union, culture is highly valued by residents and visitors alike. Cultural and creative industries are also vital resources for economic and regional competitiveness and attractiveness, and cultural heritage is a key element of the image and identity of cities and regions and often the focus of city tourism.
The European Capitals of Culture (ECOC) initiative is designed to:
Highlight the richness and diversity of cultures in Europe
Celebrate the cultural traits shared by Europeans
Enhance European citizens' sense of belonging to a common cultural space
Encourage the contribution of culture to the development of cities
Kaunas (Lithuania) – European Capital of Culture 2022
The Old Town of Kaunas is the largest pedestrian zone in Eastern Europe, a city that is well worth a visit especially in 2022 and especially for young people because it will celebrate its European Capital with a host of activities, shows and exhibitions designed for them and to present them with a city, Kaunas, friendly to live in.
With the intention of dazzling the world, the Lithuanian city of Kaunas inaugurated its programme as European Capital of Culture 2022 on 23 January. It shares this honour with two other cities on the Old Continent: Esch in Luxembourg and Novi Sad in Serbia. One of the main events at the opening ceremony was an open-air multimedia show attended by some 40 000 people.
Kaunas is Lithuania's second largest city after the capital Vilnius. Dozens of festivals and exhibitions and more than 250 cultural events and concerts will be held throughout the year.
From Europe, both the President of the European Commission – Ursula Von der Leyen, as well as the President of the European Council – Charles Michel – congratulated Kaunas on the opening day of the European Capital of Culture in two speeches.
Speech by President Von der Leyen on the occasion of the inauguration of Kaunas 2022: European Capital of Culture
"What was once a medieval city became the vanguard of modernism. At that time, the capital of a newly independent nation, Kaunas made a new beginning. In these inter-war years, modernism in art and architecture represented more than just an artistic style. It represented a new vision for the future of Lithuania and its people. Built on pragmatism, progress and independence.
Now, one hundred years later, we find ourselves again at a crossroads. We are asked to reimagine our future, while protecting nature. But we can only succeed if we use all our talents – from art and culture to technology and innovation. And that is why we have launched the New European Bauhaus. A movement to combine sustainability and style. To support the European Green Deal. Our European Capitals of Culture can help lead this change.
Especially with the support of young people. And that is why I have decided to make 2022 the European Year of Youth, to promote the engagement of young people at all levels. Like with "Emerging Kaunas", your city's youth programme. So I call on all young Europeans, and the young at heart, to use their creative energy to build a greener European future.
I wish you a wonderful European Capital of Culture year"
.
Speech by the President at the opening of Kaunas 2022
Speech by the President of the European Council – Charles Michel on the occasion of the inauguration of Kaunas 2022: European Capital of Culture.
"Behind every community, every city, every town, every village, there is a unique story. A unique history that shapes our distinctive identity. But identities are never homogeneous. This is because we are all made up of countless layers, both visible and invisible, which we share with others, which we sometimes exchange with others. These layers enrich and reinforce our identities. They make us who we are. And just as no man or woman is an island, alone, in a vacuum, we are all much bigger than ourselves. Because we are part of our community. We are part of our country, our continent. A part of humanity.
And Europe, I think, is a fascinating example of this. Long before the birth of our European Union, long before the formation of modern states, Europe was for centuries an extraordinary network of cities. Cities whose cultural exchanges were as rich and vibrant as their commercial exchanges. Cities like yours, here in Kaunas. And today your city is at the forefront, as a proud example of this European Capitals of Culture programme, a legacy of Europe's rich history and cultural tradition".
Speech by President Charles Michel on the occasion of the inauguration of Kaunas 2022
More information:
European Commission – Speech by Von der Leyen
European Council – Speech by President Charles Michel