This project to identify underutilized species that may have the greatest impact on the expansion and diversification of forest raw material for the bio-based industry falls within the Bio-based Industries Research and Innovation (BBI-2019-SO1-R1) sub-programme of the Horizon 2020 Programme.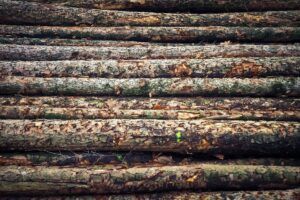 The forest sector has the potential to mobilize new biomass feedstocks for the biotechnology industry through the use of still underutilized tree biomass of both coniferous and non-coniferous species. Leaving traditional wood applications intact, the planned tree species and varieties could provide the basis for the cultivation and use of new feedstocks for the biotechnology-based industry.
Identify and select tree species and/or varieties (both coniferous and non-coniferous) capable of growing as new wood-based raw materials for the bio-based industry without compromising existing forest value chains.
Proposals should describe the methods of selection of appropriate species and/or tree varieties to suit their adaptability to the changing environment, availability, quality and logistics with specific products and applications. Envisaged value chains based on new raw materials should be sustainable and result in biotechnology-based products that can compete with existing fossil fuel-based alternatives.
Expected impact
Expected impacts related to the key performance indicators of the Joint Undertaking BBI:

Create at least one new intersectoral interconnection in the biology-based economy;
Lay the foundation for at least one new biologybased value chain;
Validate at least one new and improved processing technology that reflects the "TRL gain" from the start of the project.

Environmental impacts: diversify forest biomass that can be exploited in biologically based value chains, while avoiding ILUC problems;
generate positive impacts on biodiversity and the ecosystem.
Economic impacts: increase revenues and business opportunities for stakeholders and agents (including primary producers) in biotechnology-based sectors, particularly in the forest sector.
Social impacts: create new employment opportunities in the biotechnology sector, in particular in the forestry sector.
Deadline
04th of September
More information