The Council and the European Parliament have this week reached an agreement on the EU budget for 2023 that places particular emphasis on the EU's main strategic priorities.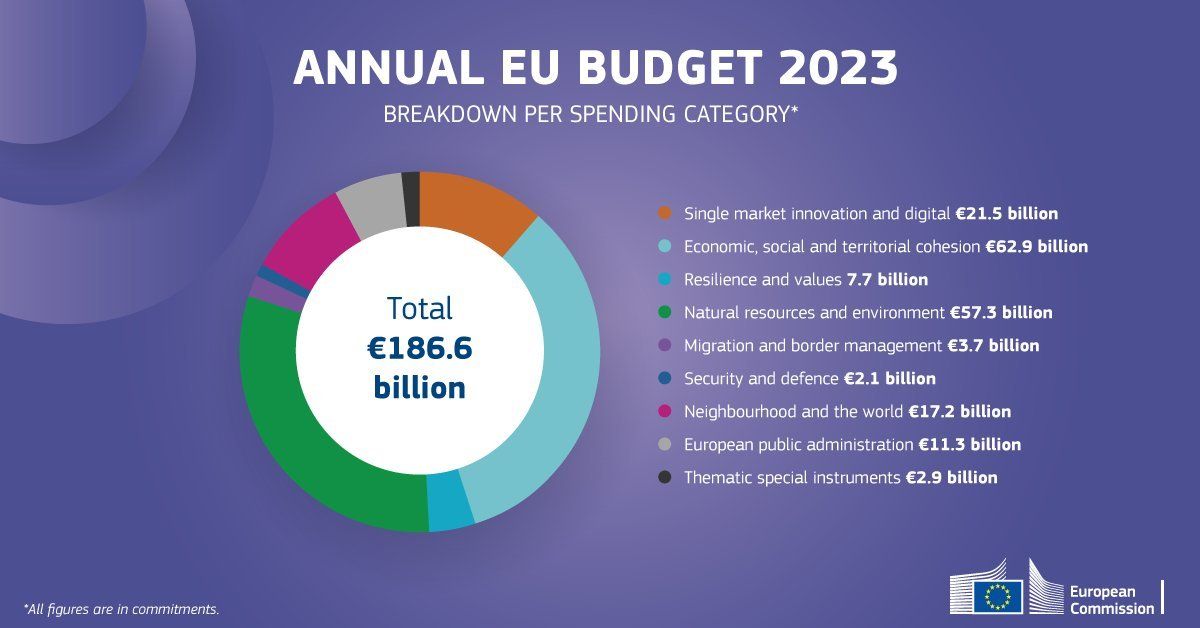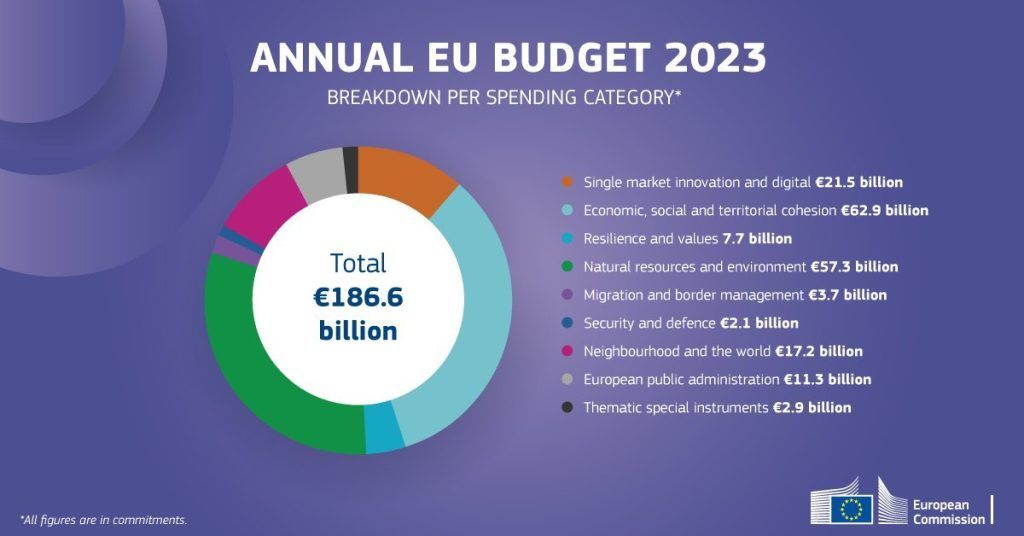 Total commitments are set at €186.6 billion. This is an increase of 1.1% compared to the 2022 budget as amended. €0.4 billion have been kept available under the expenditure ceilings of the multiannual financial framework for 2021-2027, allowing the EU to react to unforeseeable needs.
Total payments amount to €168.6 billion, rising 1% from 2022.
Commitments are legally-binding promises to spend money on activities that are implemented over several years.
Payments cover expenditure arising from commitments entered into during the current or preceding years.
Background
The Commission, in its initial draft budget for 2023, set total commitments at €185.59 billion and total payments at €166.27 billion.
The Council, in its position adopted on 13 July 2022, set total commitments at €183.95 billion and total payments at €165.74 billion.
The Parliament, in its amendments voted in October 2022, set total commitments at €187.29 billion and total payments at €167.61 billion.
Also in October 2022, the Commission presented an amending letter to the draft budget, setting total commitments at €186.35 billion and total payments at €168.66 billion.
Adoption of the budget requires a qualified majority within the Council, in agreement with the European Parliament (legal basis: article 314 of the Treaty on the Functioning of the European Union).
More information:
European Council – Press release