In 1999, the EU's Member States decided to create a common European policy on security and defence. European security and defence has now turned 20 and much progress has been achieved, in particular over the past few years. In a rapidly changing world, the EU and its Member States are actively engaged to provide stability in our neighbourhood and security within our borders. Work continues and is needed to consolidate this progress.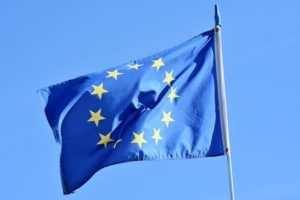 In an increasingly complex and controversial world, security challenges have emerged or been strengthened: cyberattacks, hybrid threats, terrorism, hostile communication and disinformation campaigns or classic military challenges. No EU Member State can tackle these threats alone and the EU must be a credible global security provider to protect its citizens.
In 1999, the Heads of State or Government of the EU Member States met at the Cologne European Council and decided to create a common EU approach to security and defence.
On the 20th anniversary of the creation of a common European security and defence policy, much progress has been made.
To date, a total of 34 missions and operations have been deployed under a European flag. 16 of them – 10 civilian missions and 6 military missions and operations – are currently active in our neighbourhood: Africa, the Western Balkans and Eastern Europe, the Middle East. More than 4,000 European women and men are engaged on the ground to stabilise our partner countries and work for security at home.
Unprecedented progress has been made in recent years: Permanent structured defence cooperation for joint work on new capabilities and better interoperability of existing ones; new tools and financing instruments for a stronger and more competitive European defence industry, more efficient spending and better capabilities; better command structures for EU international civil and military missions and operations.
More information
Access the full news