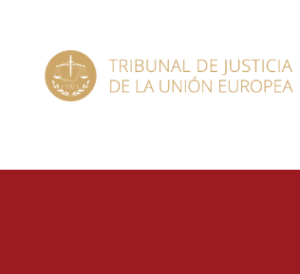 Título: Asunto C-24/19 A y otros / Gewestelijke stedenbouwkundige ambtenaar van het departement Ruimte Vlaanderen, afdeling Oost-Vlaanderen (Aerogeneradores en Aalter y Nevele). Sentencia del Tribunal de Justicia (Gran Sala) de 25 de junio de 2020
Resumen:La petición de decisión prejudicial tiene por objeto la interpretación de los artículos 2, letra a), y 3, apartado 2, letra a), de la Directiva 2001/42/CE del Parlamento Europeo y del Consejo, de 27 de junio de 2001, relativa a la evaluación de los efectos de determinados planes y programas en el medio ambiente (DO 2001, L 197, p. 30).
Fecha publicación: 25-06-2020
Autor: Tribunal de Justicia de la Unión Europea
Código Celex: 62019CJ0024
Link: https://bit.ly/3ehtZ0k
Palabras clave: Medio ambiente - Procedimiento prejudicial — Directiva 2001/42/CE — Evaluación de los efectos en el medio ambiente — Autorización urbanística para la instalación y explotación de aerogeneradores — Artículo 2, letra a) — Concepto de "planes y programas" — Condiciones para la concesión de la autorización establecidas en una orden y una circular — Artículo 3, apartado 2, letra a) — Actos nacionales que establecen un marco para la autorización en el futuro de proyectos — Inexistencia de evaluación medioambiental — Mantenimiento de los efectos de los actos nacionales y de las autorizaciones concedidas basándose en tales actos después de que se declare que estos no son conformes con el Derecho de la Unión — Requisitos
Keywords: Reference for a preliminary ruling — Directive 2001/42/EC — Environmental impact assessment — Development consent for the installation of wind turbines — Article 2(a) — Concept of 'plans and programmes' — Conditions for granting consent laid down by an order and a circular — Article 3(2)(a) — National instruments setting the framework for future development consent of projects — Absence of environmental assessment — Maintenance of the effects of national instruments, and consents granted on the basis of those instruments, after those instruments have been declared not to comply with EU law — Conditions.