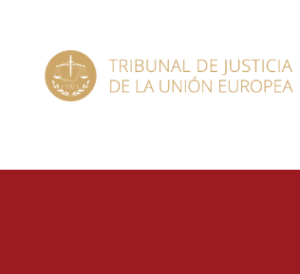 Título: Asunto C-14/19 P CSUE / KF. Sentencia del Tribunal de Justicia (Sala Segunda) de 25 de junio de 2020
Resumen:Mediante su recurso de casación, el Centro de Satélites de la Unión Europea (CSUE) solicita la anulación de la sentencia del Tribunal General de la Unión Europea de 25 de octubre de 2018, KF/CSUE , mediante la que este estimó parcialmente el recurso interpuesto por KF, en la medida en que, por una parte, anuló dos decisiones del director del CSUE, por las que, respectivamente, se suspendía y se separaba del servicio a KF, así como la decisión de la Comisión de Recursos del CSUE dictada en el mismo contencioso, y, por otra parte, condenó al CSUE a abonar a la interesada la cantidad de 10000 euros en concepto de indemnización del daño moral sufrido por esta.
Fecha publicación: 25-06-2020
Autor: Tribunal de Justicia de la Unión Europea
Código Celex: 62019CJ0014
Link: https://bit.ly/2APa23y
Palabras clave: Propiedad intelectual, industrial y comercial - Recurso de casación — Personal del Centro de Satélites de la Unión Europea (CSUE) — Agente contractual del CSUE — Denuncias por acoso laboral — Investigación administrativa — Solicitud de asistencia — Suspensión del agente — Procedimiento disciplinario — Separación del servicio del agente — Comisión de Recursos del CSUE — Atribución de una competencia exclusiva para conocer de los litigios del personal del CSUE — Recurso de anulación — Artículo 263 TFUE, párrafos primero y quinto — Recurso de indemnización — Artículo 268 TFUE — Competencia del juez de la Unión — Admisibilidad — Actos impugnables — Naturaleza contractual del litigio — Artículos 272 TFUE y 274 TFUE — Tutela judicial efectiva — Artículo 24 TUE, apartado 1, párrafo segundo, última frase — Artículo 275 TFUE, párrafo primero — Principio de igualdad de trato — Obligación de motivación que incumbe al Tribunal General — Desnaturalización de los hechos y de las pruebas — Derecho de defensa — Principio de buena administración
Keywords: Appeal — Staff of the European Union Satellite Centre (SatCen) — Member of SatCen's contract staff — Complaints of psychological harassment — Administrative investigation — Request for assistance — Suspension of the staff member — Disciplinary proceedings — Removal of the staff member — SatCen's Appeals Board — Conferral of exclusive jurisdiction in relation to SatCen staff disputes — Action for annulment — First and fifth paragraphs of Article 263 TFEU — Action for damages — Article 268 TFEU — Jurisdiction of the EU judicature — Admissibility — Acts open to challenge — Contractual nature of the dispute — Articles 272 and 274 TFEU — Effective judicial protection — Final sentence of the second subparagraph of Article 24(1) TEU — First paragraph of Article 275 TFEU — Principle of equal treatment — General Court's obligation to state reasons — Distortion of the facts and evidence — Rights of the defence — Principle of sound administration.