The European Centre for Modern Languages (ECML) recruits trainees twice a year for a paid training period of six months.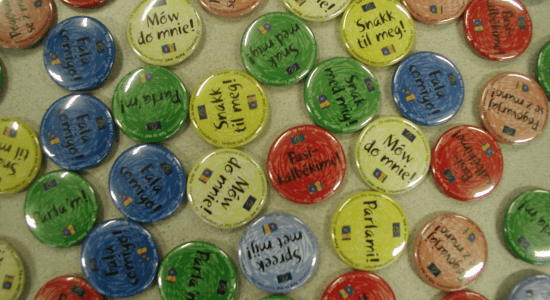 The main role of the ECML, which is a body of the Council of Europe, is to serve in general the implementation of language policies and the promotion of innovative approaches to the learning and teaching of modern languages.
The trainees will be responsible for precise tasks in a specific field. In order to do so, four specialist areas are proposed corresponding to four different types of traineeships:
Web site specialisation
Programmes and logistics specialisation
Documentation specialisation
Finances and general administration specialisation
Who can apply?
Your application will only be considered if you are from or live in one of our member states (see list of member states)
Trainees should hold at least a bachelor's degree (or equivalent) and have a good command of at least one of the Council of Europe's working languages (English or French) through knowledge of both is advantageous and might make the difference in order to get selected.
Trainees must be flexible, well organised and capable of working in an international team.
The trainees receive a subsistence allowance of about € 720 per month.
No contribution is made by the ECML  towards travel costs from the trainee's home country to and from Graz.
A deduction of approximately 20 Euros is made each month from the trainees' allowance to cover the costs of insurance during the stay.
How participate?
In order to apply for the traineeship, you should use the application form below. We kindly ask you to describe your language skills in accordance to the Common European Framework of Reference for Languages. For an explanation on the six levels of proficiency, please, refer to the Council of Europe Language Policy Division's specific site on the European Language Portfolio.
Deadline:
Applications for traineeships should reach the ECML by:
– 28 February (for the period July-December)
– 31 August (for the period January-June)
More information:
European Centre for Modern Language of the Council of Europe