The Prize rewards journalists from around the globe for their online, print or audio-visual reporting of stories of human achievements and perseverance around sustainable development issues. Their stories bring injustices to light and compel us to act.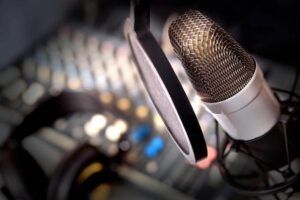 The overarching theme of the Lorenzo Natali Media Prize is journalism for sustainable development. Entries for this year's competition should relate to international partnership issues such as, but not limited to, fighting poverty and inequalities, human rights, democracy, youth, gender equality, environment and climate change, health, technology and digitalisation.
Who can apply
Journalists are encouraged to send in entries for one of three categories.
Grand Prize: for reporting published by a media outlet based in one of the European Union's partner countries.
Europe Prize: for reporting published by a media outlet based in the European Union.
Best Emerging Journalist Prize: for reporting by journalists under the age of 30, published in a media outlet based in the European Union or in one of its partner countries.
For the 2020 Lorenzo Natali Media Prize, entries published in a UK-based outlet are eligible if published between 10 March 2019 and 31 January 2020. Detailed information on the terms and conditions is available here.
How to apply
Journalists are invited to submit their work online.
Who chooses the winners
The selection will be carried out by a Grand Jury of renowned journalists and development specialists from around the world.
Each category winner will receive €10,000. The winner of the Best Emerging Journalist category will also be offered work experience with a media partner.
The winners will be announced and receive their awards at the European Development Days in Brussels on 9 and 10 June 2020.
Dead line
Applications are open from 10 February to 23:59 CET on 15 March 2020.
More information